Provides health care coverage to more Tennesseans while addressing health outcomes and cost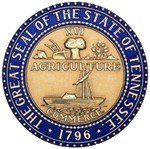 Nashville, TN – Tennessee Governor Bill Haslam today unveiled his Insure Tennessee plan, a two year pilot program to provide health care coverage to Tennesseans who currently don't have access to health insurance or have limited options.
The program rewards healthy behaviors, prepares members to transition to private coverage, promotes personal responsibility and incentivizes choosing preventative and routine care instead of unnecessary use of emergency rooms.
The governor announced that he plans to call a special session to focus on the proposal after the 109th Tennessee General Assembly convenes in January.
«Read the rest of this article»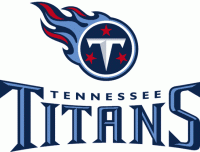 Nashville, TN – On Monday, December 15th, the Tennessee Titans added quarterback Jordan Palmer to the team. Jake Locker went down during Sunday's game versus the New York Jets and was placed on injured reserve leaving the Titans with just one active quarterback, Charlie Whitehurst.
Palmer was drafted in 2006 by the Washington Redskins. He has been on the Cincinnati Bengals, Jacksonville Jaguars and Buffalo Bills. He was last on the Chicago Bears roster in 2013.
Palmer will serve as backup to Whitehurst.
Austin Peay (2-7) vs. Western Kentucky (8-2)
Tuesday, December 16th, 2014 | 6:00pm CT
Clarksville, TN | Dunn Center

Clarksville, TN – Austin Peay women's basketball team will play its final home game of the 2014 calendar year when it hosts Western Kentucky in a 6:00pm, Tuesday contest at the Dunn Center.
«Read the rest of this article»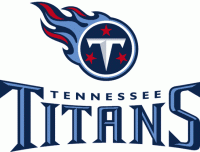 Nashville, TN – The Tennessee Titans announced Monday that quarterback Jake Locker has been placed on injured reserve.
Locker was knocked out of the game Sunday against the New York Jets in the second quarter when defensive end Quinton Coples hit Locker from behind driving his left shoulder into the ground. Locker dislocated his left shoulder and did not return to the game.

Clarksville, TN – Clarksville Police Detective Nick Newman is investigating an Attempted Carjacking that occurred on December 5th, 2014 between the times of 10:15pm and 10:37pm.
The victim stated that the two suspects asked him to take them to the store to get a cigar. The victim picked the suspects up on Poston Street and took them to a store on Kraft Street. The suspects then asked the victim to take them to a friend's house. The suspects instructed the victim to turn left off of Kraft Street onto Parham Drive. «Read the rest of this article»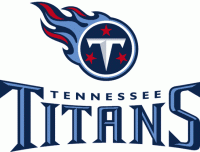 Nashville, TN – The Tennessee Titans (2-12) lost to the New York Jets (3-22) at LP Field Sunday, 16-11. It was their eighth straight loss and 11th loss in their last 12 games.
The Jets rallied in the fourth quarter to take the lead on a 1 yard run by Chris Ivory for a touchdown. The drive was extended on an unsportsmanlike conduct penalty against Titans' middle linebacker Wesley Woodyard. The penalty gave New York a first down instead of a 4th and 19.
«Read the rest of this article»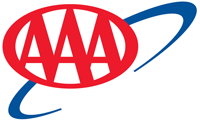 Tampa, FL – Motorists are saving an average of $10.00 for a tank of gas compared to this time last year. Gasoline prices crept closer to $2.00 a gallon last week and nothing is slowing them down. Domestic oil supply is at a three decade high and forecast to keep growing. Meanwhile, the price of oil fell to its lowest level in five years.
"Oil prices are plunging because there is so much oil in the market," said Mark Jenkins, spokesman, AAA – The Auto Club Group. "It's unclear exactly how long this will continue, but gas prices will keep falling as long as oil prices do. Right now, oil prices are forecast to fall through the first half of next year, which further increases the likelihood of $2.00 gasoline." «Read the rest of this article»
Clarksville, TN – Dr. Timothy Winters, professor of language and literature at Austin Peay State University, was recently recognized for his performance in the classroom by being named a 2014 recipient of the Society for Classical Studies (SCS) Collegiate Teaching award.
A highly competitive award, the SCS Collegiate Teaching award is recognized as the most prestigious teaching award in North America for classical studies.
"I knew when I got into this discipline, that if I did anything of lasting value, it would be through my work in the classroom," Winters said. "This is quite an award, and I am really humbled and honored. Receiving an award like this only makes me want to work harder to live up to (its significance)." «Read the rest of this article»


Clarksville, TN – The Kleeman Community Center will continue its Fun Interval Training program in 2015. F.I.T.'s second session ends on January 15th, but will start back up for a third round on January 26th, continuing through March 26th at the Kleeman Community Center, located at 166 Cunningham Lane.
The class will meet Monday through Friday from 6:00pm to 7:00pm. Each day of the week focuses on a different muscle group and cardio activity to get your blood pumping and burn those calories! «Read the rest of this article»
Written by Capt. Eric Hudson
7th Mobile Public Affairs Detachment
Paynesville, Liberia – It's a common story for many deployed Soldiers. The stress from their deployment causes problems with their marriages and other relationships, which distracts them from their job as a Soldier. Helping Soldiers deal with that stress is where the Behavioral Health Team can play a vital role.
"We look at the stress levels of the force and help mitigate any symptoms that may be keeping them ineffective, " said Maj. Alexander Ragan, Behavioral Health Officer for the 36th Engineer Brigade from Fort Hood, Texas.
«Read the rest of this article»