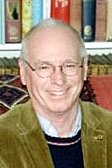 Clarksville, TN – Dr. Timothy Winters, professor of language and literature at Austin Peay State University, was recently recognized for his performance in the classroom by being named a 2014 recipient of the Society for Classical Studies (SCS) Collegiate Teaching award.
A highly competitive award, the SCS Collegiate Teaching award is recognized as the most prestigious teaching award in North America for classical studies.
"I knew when I got into this discipline, that if I did anything of lasting value, it would be through my work in the classroom," Winters said. "This is quite an award, and I am really humbled and honored. Receiving an award like this only makes me want to work harder to live up to (its significance)."
Winters will be presented with the award at the 2015 Annual Meeting of the SCS, which will be held January 10th, 2015 at the Sheraton New Orleans Hotel.
Since arriving at APSU in 1997, Winters has helped develop the Classics program into one of the premier offerings of its kind in the state. Aside from his work in the classroom, Winters also mentors students and has directed APSU's Study Abroad to Greece program since its inception in 1999.
Winters said he was honored that a recognized scholarly organization like SCS both acknowledged and valued the time he has spent growing APSU's classics program and mentoring students.
"When I arrived at APSU, there was only one guy teaching first-year Greek and another person teaching first and second year Latin," Winters said. "Now, we have minor and major offerings in Latin, Greek and Classics and there are a number of (high school) Latin teachers in our area who are graduates of the program at APSU."
Dr. Steve Kershner, assistant professor of Classics at APSU, originally nominated Winters for the award. Kershner said it was an honor to hold up his peer as an example of the work being done at APSU to raise the profiles of classical studies.
"Austin Peay should be proud of Tim, as he represents to the world what it is to be a teacher and what it means to be an Austin Peay Governor."