Topic: Timothy Winters

Clarksville, TN – Six Austin Peay State University Classics students recently presented papers at the Fifth Annual University of Tennessee Undergraduate Classics Conference, an international, refereed conference held on the campus of the University of Tennessee Knoxville.
This marked the third consecutive year APSU has had multiple students accepted, and also represented the highest total of students of any university at the conference.
«Read the rest of this article»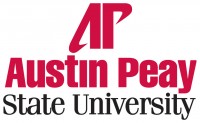 Clarksville, TN – By digging into the past, Austin Peay State University student Amber Kearns said she hopes to find her future.
A double major in biology and classics, Kearns will be the first APSU student to participate in an excavation in Bulgaria at the site of the former Greek colony known as Alexandropolis.
«Read the rest of this article»
Clarksville, TN – Dr. Timothy Winters, professor of language and literature at Austin Peay State University, was recently recognized for his performance in the classroom by being named a 2014 recipient of the Society for Classical Studies (SCS) Collegiate Teaching award.
A highly competitive award, the SCS Collegiate Teaching award is recognized as the most prestigious teaching award in North America for classical studies.
"I knew when I got into this discipline, that if I did anything of lasting value, it would be through my work in the classroom," Winters said. "This is quite an award, and I am really humbled and honored. Receiving an award like this only makes me want to work harder to live up to (its significance)." «Read the rest of this article»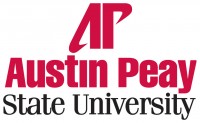 Clarksville, TN – Ten undergraduate students at Austin Peay State University have been chosen for the 2011-12 Presidential Research Scholars Program.
Students in the program were selected for the May 1st, 2011, to April 30th, 2012, award period. The Research Scholars Program works to promote independent research training and creative activity with scholarly merit and supports the incorporation of research training into the collegiate educational experience. «Read the rest of this article»

Clarksville, TN – Two faculty and staff members at Austin Peay State University recently brought recognition to the University through their professional activities.
Lorneth Peters, academic counselor in TRiO Student Support Services, collaborated with professors from different universities to write an article for NACADA, titled "Advising Non-Traditional Students: Beyond Class Schedules and Degree Requirements." The article can be found on the NACADA website at this link: www.nacada.ksu.edu/AAT/NW33_3.htm. «Read the rest of this article»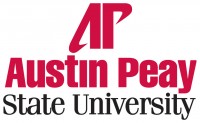 Clarksville, TN – For more than 30 years, the esteemed, Harvard-educated classics professor Dr. Stephen V. Tracy toiled away in his office at Ohio State University, examining thousands of ancient Greek letters engraved in stone.
Tracy was an epigraphist, someone who studies inscriptions, and he was particularly interested in the minute differences found in Greek letters engraved thousands of years ago in Athens and other Greek city-states.
"He got it into his head that people have handwriting, whether you're writing on paper or you're writing on rocks," Dr. Timothy Winters, a classics professor at Austin Peay State University, said. "He spent his entire life developing this system and in the end, he won credibility. He determined a method by which one could identify individual engravers." «Read the rest of this article»

Alumni and friends of Austin Peay State University will have a chance to travel to Greece in Summer 2010.
The APSU National Alumni Association will sponsor the 10-day trip.
To learn more about tentative costs and other details, attend a "Preview Travel Party" from 5:30-7 p.m., Tuesday, Oct. 6 at the Pace Alumni Center at Emerald Hill, located at 751 N. Second St.
A slide presentation of locations in Greece included on the itinerary – Athens, Mykonos, Patmos/Rhodes, Heraklion/Santorini, Piraeus, Corinth, Epidaurus, Nafplion and Delphi – by Dr. Timothy Winters, professor of languages at APSU and tour host, will be shown. «Read the rest of this article»