Austin Peay (2-7) vs. Western Kentucky (8-2)
Tuesday, December 16th, 2014 | 6:00pm CT
Clarksville, TN | Dunn Center

Clarksville, TN – Austin Peay women's basketball team will play its final home game of the 2014 calendar year when it hosts Western Kentucky in a 6:00pm, Tuesday contest at the Dunn Center.
Tuesday's meeting is the end of the home-and-home set with Western Kentucky, which began with WKU posting a 78-75 win at Bowling Green last season.
Austin Peay controlled the bulk of that meeting, only to watch Western Kentucky wrest the win away in the game's final four minutes.
Austin Peay continued to battle ill-timed scoring droughts in a 75-65 loss to Southern Illinois, Saturday.
The Lady Govs surrendered a 12-0 run to start the second half and while they nearly recovered – getting as close as one point later in the half – they could not regain the lead. It was the eighth time this season APSU has surrendered a double-digit scoring run.
Junior guard Tiasha Gray scored 23 points for the second consecutive game, but used a 9-of-21 shooting performance to reach that mark. Junior Jennifer Nwokocha sparked the Lady Govs second-half come back by scoring all eight of her points in a two-minute span of the second half.
On the season, Gray is making a splash in the national rankings as she ranks among the nation's top 50 in steals (5th, 3.7 pg), assists (10th, 6.2 pg) and scoring (25th, 20.0 ppg).
APSU returns four starters among 10 letter winners from last season's squad. That group includes the Lady Govs top five in both scoring and rebounding.
Despite the large number of returnees, the projected APSU starting five includes one senior, one junior and three sophomores – still a relatively young squad.
Western Kentucky Lady Hilltoppers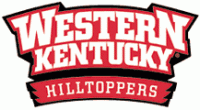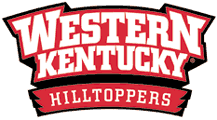 Western Kentucky began the 2014-15 campaign with 10 games in the season's opening 23 days and emerged with an 8-2 record, only suffering road losses at both Mississippi State and Louisville. Senior forward Chastity Gooch, the Conference USA Preseason Player of the Year, has garnered most of the attention this season with her 17.1 points and 8.0 rebounds per game.
However, senior forward Alexis Govan has been on a tear recently, averaging 18.7 points over the last seven games while making 50 percent (50-of-100) of her shots during that span. The Lady Toppers have scored 90 points in each of their last three games and in four games overall this season.
Last Season's Meeting Versus Western Kentucky
Austin Peay led by as many as 12 points in the first half, but could not hold off a Western Kentucky run in the game's final four minutes in a 78-75 loss, November 9th, 2013, in Bowling Green, KY.
The Lady Govs scored the game's first 11 points as the host Lady Toppers could not find their mark. Austin Peay maintained that lead for most of the game's first 36 minutes, only yielding the lead for good when Chastity Gooch hit a pair of free throws with 3:50 remaining.
Still, Austin Peay had one final shot to send the game to overtime, with Tiasha Gray's three-point try sailing wide of the goal as the horn sounded. Gray led APSU with 22 points and seven assists. Bianca McGee paced the Lady Toppers with a 21-point effort off the bench.
An Austin Peay Win Would:  Make it 3-2 at home this season… End its five-game losing streak against Western Kentucky… Be its first win against the Lady Toppers in 22 seasons (last win March 4, 1982)… Improve Carrie Daniels' record to 91-164 overall… Make the Lady Govs 444-637 overall since 1976-77.
An Austin Peay Loss Would: Make it 2-3 at home this season… Be its second-straight loss both at home and overall… Be its sixth-straight loss to Western Kentucky… Drop Daniels' record to 90-165 overall… Make the Lady Govs 443-638 overall since 1976-77.
Next Team Up
Lady Griz Holiday Classic | Friday and Saturday
Austin Peay begins its season's longest road trip when it travels to Missoula, Montana for the Lady Griz Holiday Classic hosted by Montana. The Lady Govs will open the tournament against Saint Louis, who they have not faced since the 2004-05 season, before meeting either Montana or Utah Valley.