County GOP overwhelmingly votes to partner with Tennessee Republican Party's grassroots initiative; Formally calls for March 1st, 2016 primary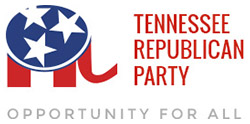 Clarksville, TN – At a recent meeting of the Montgomery County Republican Party, the group's Executive Board received a briefing from the Tennessee Republican Party about the organization's successful program called "Red to the Roots" and how it can be utilized if the county GOP selects a nominee via a primary for the 2016 elections.
The program, a partnership between County GOP Parties and the State Republican Party that saw great success in the 2014 election, is designed to bring unique resources to targeted races at the county level.
Immediately following the presentation, the Montgomery County Republican Party's Executive Committee overwhelmingly voted to partner with the TNGOP and called for any open seats in the 2016 election to have a Republican nominee determined by voters in a primary election.
In 2016, all county Property Assessors are up in addition to other select offices. The election would be tied to the March 1st, 2016 statewide Presidential Preference Republican Primary, ensuring no county funds would be utilized for the election.
Montgomery County Chairman Sharon Grimes remarked, "We are thrilled to join this partnership with the Tennessee Republican Party. We believe this program is the first step towards ensuring the voters of Montgomery County have a choice at the ballot box—either continue with what we have been doing or elect Republicans who will bring a fresh perspective of less government, lower taxes, and more opportunity for our county. Re-electing our legislative delegation with State Senator Mark Green, State Representative Curtis Johnson, and State Representative Jay Reedy, is our top priority in 2016 and now we will have the opportunity to elect additional Republican leaders alongside them."
TNGOP Chairman Ryan Haynes added, "By stepping up to partner with the Tennessee Republican Party, the Montgomery County GOP has sent a clear message that they're going to engage voters all across the county. And we know voters want Montgomery County to grow and succeed, and Red to the Roots is going to help identify the leaders who will do just that."
The Red to the Roots program targets open county, judicial, and certain local seats around the state. In 2014, the program helped elect over 630 Republicans at the county and judicial level in Tennessee. The Tennessee Republican Party uses the program to help county parties highlight specific races, potentially freeing up campaign assets, funding, and manpower to be used to support Republican nominees.