Clarksville, TN – The Clarksville-Montgomery County Convention and Visitors Bureau (Visit Clarksville) is pleased to announce that Clarksville has been selected to host the inaugural Tennessee Middle School Athletic Association (TMSAA) State Championships for Cross County and Track & Field events.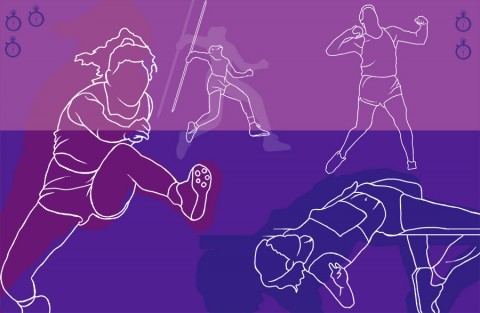 On October 10th, approximately 400 cross-country athletes will descend on Clarksville representing boys' and girls' middle school teams from 50-60 schools from across the state. The Track event will take place at Austin Peay State University from May 20th – 21st, 2016 with an anticipated 800 athletes present.
Combined, the two events will attract more than 6,000 visitors to the area including coaches, school administration, families and the siblings of participants.
"Clarksville's reputation as an accommodating host for sporting events over the years opens doors to new opportunities and partnerships. We're honored that the TMSAA recognizes the advantages of bringing its state track and cross-country championships to our city and we're committed to providing not just a venue, but a lasting memory and experience for athletes and their families," said Theresa Harrington, Executive Director of Visit Clarksville.
In selecting an event location to host TMSAA's first track and field championship event, organizers look for locations with qualities and attributes that accommodate competitors from all corners of Tennessee. TMSAA evaluates several criteria including accessibility in terms of travel time and convenience, the quality of playing facilities and local hotel capacity.