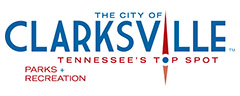 Clarksville, TN – The weekly Clarksville Parks and Recreation Department Recreation Report provides Clarksvillians with a glimpse at the activities and events that are available from the Parks and Recreation Department for them to enjoy together as a family.
This weeks highlights include: Teen Takeover, Affordable Marital Arts Classes, and Clarksville Sports Festival seeks vendors.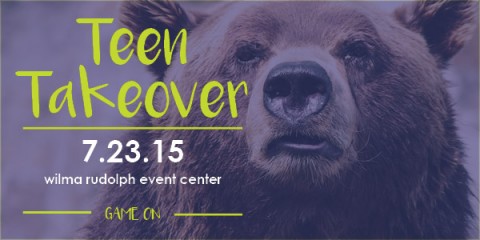 Teen Takeover
Clarksville Parks and Recreation and Game Stop Team Up for Teen Takeover
Clarksville Parks and Recreation will be hosting their first ever Teen Takeover, a night exclusively devoted to teens. Teen Takeover will feature a video gaming area hosted by Game Stop, DJ entertainment, giveaways, food, indoor inflatables, and plenty of room to relax and hang out with friends.
The event is open to teens ages 13-17, and will be happening Thursday, July 23rd, 2015 from 6:00pm to 8:30pm at the Wilma Rudolph Event Center. Teen Takeover will be followed by an outdoor public screening of the classic movie, Jurassic Park (PG-13).
Game Stop will be providing interactive and multiplayer games for both novice and advanced gamers. Available games will include Kinect Sports, Just Dance, Madden 15, Mario Cart and Super Smash Brothers. Teens will also have the chance to try select PlayStation games.
The event is $5.00 per person, and pre-registration is encouraged! Purchase your ticket now at https://recpro.cityofclarksville.com
Affordable Marital Arts Classes
Learn something new at the Crow Community Center! Martial Arts classes are available for ages 3 and up from recreational level to even the international level. Marital Arts classes are held on Tuesday and Thursday from 5:30pm-8:00pm and Saturday from 9:00am-11:00am.
The goal of the class is to assist each student in developing skills that will assist them in becoming a well-rounded individual; building their skills in physical, mental, social, emotional, and spiritual ways.
There are required monthly fees for members to attend classes as well as a Community Center ID. The monthly fee for individuals is $70.00, 2 individuals is $100.00, 3 individuals is $125.00, and 4 or more individuals (in a household) is $135.00.
Clarksville Sports Festival seeks vendors
Clarksville Parks and Recreation will be hosting its fourth-annual Clarksville Sports Festival from 10:00am until 2:00pm on Saturday, August 15th, at the Wilma Rudolph Event Center located within Liberty Park at 1188 Cumberland Drive, with a variety of sports, athletic and outdoor activities for the entire family.
Any sports-minded businesses, groups or organizations are welcome to participate in the Clarksville Sports Festival! Sports Festival exhibitors will be provided a 10′ x 10′ booth space including one 8-foot table and two chairs. Registration fee for non-profit vendors is $25.00. Registration for businesses is $100.00 plus a door-prize valued at $25.00. Activities at individual booths are strongly encouraged and must be sports-related.
Deadline to register is August 1st. Registration forms are available online at www.cityofclarksville.com/events