Written by Staff Sgt. Sierra Fown
2nd Brigade Combat Team, 101st Airborne Division (AA) Public Affairs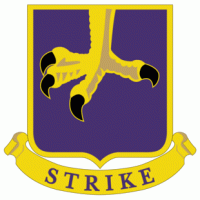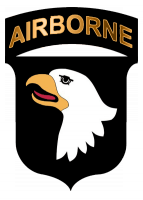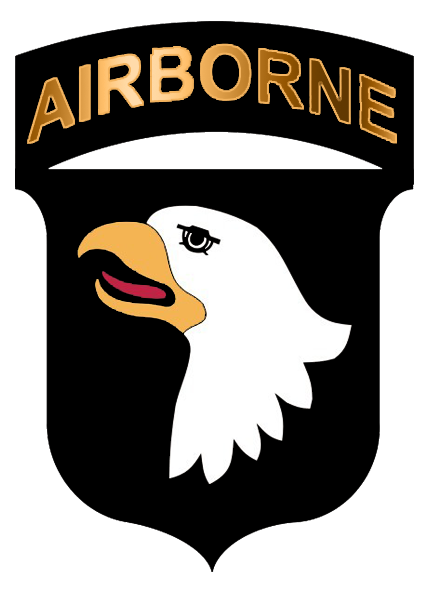 Fort Campbell, KY – Soldiers with the 2nd Brigade Combat Team, 101st Airborne Division conducted a brigade-wide walk and shoot exercise, July 20h-24th in the vicinity of observation post 13 here.
The exercise was conducted in conjunction with 1st Battalion, 320th Field Artillery Regiment, Division Artillery, 101st Airborne Division and was intended to prepare maneuver units to integrate fire support assets for future combat operations.
The walk and shoot was comprised of three different training events. The first event, a virtual walk and shoot, was conducted utilizing Virtual Battlespace III — a virtual reality training program designed to provide Soldiers with lifelike training environment, without the added cost and times of running a 24-hour field exercise.
"The virtual walk and shoots allows units to utilize all the weapons systems that they will be using during the actual walk and shoot," said Cpt. Joseph Berlin, fire support officer for Strike. "All the artillery rounds are being simulated; the enemy and impact areas are out there; explosions are imitated, and it gives troops a more realistic version then just going out to the field and utilizing opposition forces."
The second event, the actual walk and shoot, was designed to give Strike leaders the opportunity to understand how to integrate the capabilities and effects of infantry units, field artillery units and aviation assets in a combined arms operation.
The exercise began with troops identifying the objective, and moving towards it all while engaging targets, calling for fire and notionally requesting air support.
"The training we conducted gives our Soldiers and leaders the confidence in knowing that our support elements are there when we need them to be," said Sgt. 1st Class Ryan M. Creech, a platoon sergeant in Company C, 1st squadron of the 75th Cavalry Regiment, 2nd BCT. "It's extremely beneficial in that our Soldiers, even down to the lowest level, have assurance in our assets and capabilities."
The third and final event, a night Fire Support Coordination Exercise, enabled fire support officers to incorporate a fires plan into their infantry platoon's scheme of maneuver.
"This training teaches our units to maneuver our fire support assets as we are going in, as we're securing and as we're maintaining an objective," said Maj. Jason Jones, the operations officer in charge, 1st Battalion, 320th Field Artillery Regiment, Division Artillery, 101st Airborne Division. "Most importantly, it teaches our leaders how to plan this as well. This is also a big part of the major decision making process in that not only do you have a concept of operations and support but you have a concept of fires that you have to think about down to the company level. It's learning how to sync that with everything else."
Each representative training event allows leaders to enhance their skills in fire support planning and execution, setting conditions for success at the brigade's upcoming Eagle Flight III training and their Joint Readiness Training Center rotation, slated for September at Fort Polk, Louisiana.
"Typical infantry units will do things until they get them right," said Col. Brett G. Sylvia, the 2nd BCT commander. "Professionals will do things until they can't get them wrong."
Strike leaders from all echelons, including Sylvia, were present for training to ensure the units were getting extensive and in-depth feedback after each unit completed the lanes. Officers and noncommissioned officers alike hope every Soldier involved will take with them the importance of thorough planning and synchronization of maneuver elements.