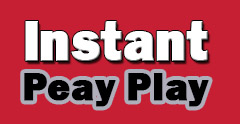 Clarksville, TN – Austin Peay State University's soccer team missed out on making the postseason in 2014, but with a squad that boasts 17 freshmen and sophomores on its 28-player roster finding the right chemistry will be key in making a return to the postseason in 2015.
Coming off a 4-13-1 mark least season (3-6-1 in Ohio Valley Conference play) it's chemistry that head coach Kelley Guth, who enters her 14th season at the helm, was focused on even before that took to the field for their first practice on August 8th.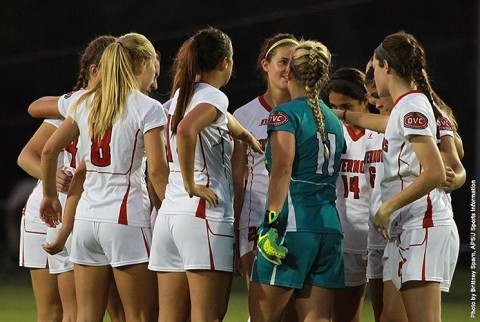 "We're done some testing and team actives the last couple of days before we came out for our first day on the ball just to try to get the girls familiar with each other," Guth said. "Coming off the field today after our first session, I was pleased with our effort and I think we got some things accomplished.
"Coming into this season we've made some changes to our overall development play as we take into account of the size of our squad and the youth of our squad with 10 new players and a large number of returning sophomores."
Overall, the 10 newcomer breakdown is eight freshmen, one sophomore transfer (Brooke Nigrin/Hartford CC) and one junior transfer (Nicole Wojcik/Hartford CC) to go with three returning seniors, six returning juniors, seven returning sophomores, one returning red-shirt freshman and one graduate returnee in Shelby Olszewski.
"In most preseasons we get out on the ball right away," Guth said. "But this year I felt it was important to bring them together off the field, spend some time together to decompress, get the nerves out so they can develop relationships and lead to better communication out of the field, which is one of our main focuses in the preseason. We're off to a good start, but we've still got a lot to do"
But Guth and her staff wouldn't have a lot of time before their first exhibition game, with the Lady Govs host Indiana State at Morgan Brothers Field on Tuesday, August 11th at 7:00pm.
"I'm not looking at the exhibitions games as really games, but more as training and practice against someone else," Guth said. "But in those exhibition games we are able to put our girls into a higher pressure situation and we can identify some areas that we need to focus on, test some players in different positions and figure out the pieces of the puzzle.
"I'm not in a rush to get to get this team playing our best in four days of practice; it's a progression and our biggest focus is what we can do between now and September to compete for an OVC championship."