Written by Staff Sgt. Sierra Fown
2nd Brigade Combat Team, 101st Airborne Division (AA) Public Affairs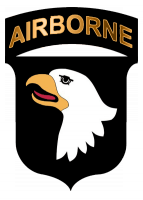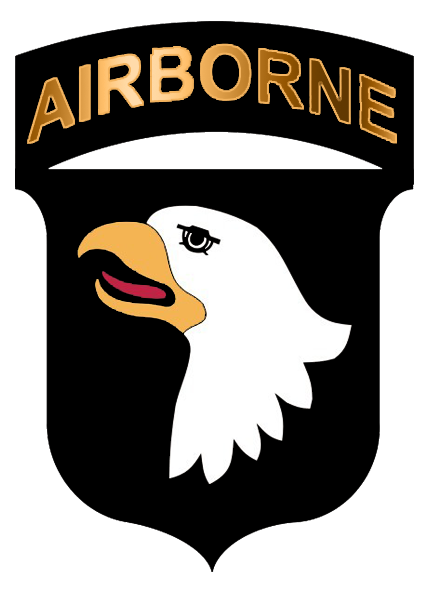 Fort Campbell, KY – Company C, 1st Battalion, 320th Field Artillery Regiment, Division Artillery, 101st Airborne Division (Air Assault), conducted a live fire range at training area 23 at Fort Campbell, August 21st.
The range was significant in that it utilized an innovative and revolutionary tool that is up-and-coming in the field artillery world – the Precision Guidance Kit.
The PGK is a global position system with proximity and point detonating fusing functions for high explosive projectiles frequently used by field artillery units in the Army.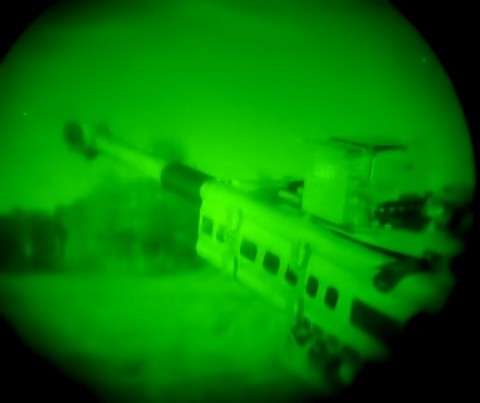 "The precision guidance kit is a course-correcting fuse that makes a conventional munition, into a 'smart' munition by acting as a guide to a target," said Lt. Col. Dana Hampton, precision munitions officer in charge, from the Fires Center of Excellence, Fort Sill, Oklahoma. "It's cost-effective in that you can use fewer rounds to achieve the same effects on target."
The Product Manager Guided Precision Munitions and Mortar Systems, part of the Program Executive Office Ammunition began fielding the PGK to troops in spring of 2013. 1st Bn., 320th FAR is one of the first field artillery elements on Fort Campbell to test out this new and effective system.
The PGK is compatible with existing high-explosive 155mm M795 and M549A1 high explosive projectiles fired from the 155mm M109A6 Paladin self-propelled howitzer and the 155mm M777A2 towed howitzer.
"Soldiers install the PGK into the fuse well of a conventional cannon artillery projectile, just as they would any standard fuse," said Maj. Kenneth Fowler, acquisition product manager, Picatinny Arsenal, New Jersey. "After launch, the PGK uses GPS signals to adjust the ballistic trajectory of the projectile during its flight so that it remains on a path to impact at the desired location."
Although still a new concept, the statistics gathered so far prove how much more lethal and accurate the PGK is.
"With conventional artillery you can sometime miss a target by 200 or 300 meters because you're firing from so far away," said Fowler. "What the PGK allows you to do is to get a lot closer to your target – closer by 30 meters or less."
The PGK has already been applied in combat environments with extremely successful outcomes, according to Fowler and the PMGPM. Although it's proven to have more fatal outcomes on the enemy, the device comes equipped with safety features to reduce the potential for loss and destruction to friendly troops and non-combatants.
"Since the accuracy is so improved compared to conventional artillery rounds, it minimized the amount of collateral damage," said Fowler. "You have an intended target, and you hit your intended target. It really takes into account civilian considerations."
In addition to its precision and tracking capabilities, the PGKs are manufactured with a fail-safe option, which prevents a PGK-equipped artillery round from detonating if it does not get close enough to the target location.
Leaders with the 320th FAR are excited to get the opportunity to implement this product into their training and ranges.
"Maneuver commanders rely heavily on field artillery units to be able to hit targets that would normally have high collateral damage probability," said 1st Lt. Alexander M. Dibiasie, executive officer, Company C, 1st Bn. 320th FAR. "The use of the PGK allows some of that probability to be decreased, which in turn makes us an overall more valuable asset."
The PGKs are being widely distributed throughout the Army to field artillery elements with upcoming missions that would benefit from the asset. In late September, the 1st Bn., 320th FAR is slated to embark on a Joint Readiness Training Center rotation in Fort Polk, Louisiana, with the 2nd Brigade Combat Team, 101st Airborne Division.