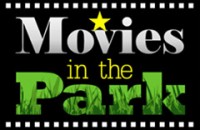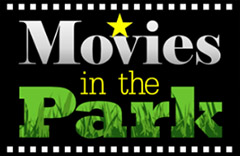 Clarksville, TN – Get your flux capacitor ready. Movies in the Park is traveling back to the 1980s with a retro double feature of Back to the Future and Back to the Future Part II on Saturday, August 29th presented by the City of Clarksville and Convergys.
In the original Back to the Future, small-town California teen Marty McFly (Michael J. Fox) is thrown back into the '50s when an experiment by his eccentric scientist friend Doc Brown (Christopher Lloyd) goes awry. In the sequel, Marty McFly visits the year 2015 but must repeat his visit to 1955 to prevent disastrous changes to 1985, without interfering with his first trip.
Admission is completely free. The movie screening will begin at 7:30pm at the Liberty Park Amphitheater, located at 1188 Cumberland Drive. Food will be available for purchase on-site from Spudnix BBQ & Spuds and Relish the Dog. Guests are invited to bring picnic baskets, blankets, and lawn chairs.
Please leave your pets and alcohol at home. Invite your family and friends, arrive early, and enjoy the Movies in the Park experience.
In the event of rain, our outdoor movie screenings may unfortunately have to be cancelled. Please refer to our Facebook page www.facebook.com/clarksvillemovies for updates about weather cancellations.
The remainder of the 2015 series, brought to you in part by Convergys, will include:
2015 Movies in the Park Schedule
Liberty Park, 1188 Cumberland Drive, Clarksville
September 10th
Riverfest Film Festival
September 26th
Into the Woods
October 10th
Star Trek Into Darkness
Special thanks to our sponsors: Convergys, Premier Medical, Altra Federal Credit Union, Clarksville Family Magazine, and The Leaf-Chronicle.
For more information on Movies in the Park call Clarksville Parks and Recreation at 931.645.7476. To stay up-to-date on all Movies in the Park information, join our email list by visiting www.cityofclarksville.com/movies or "like" our Facebook page at www.facebook.com/clarksvillemovies
About the Clarksville Parks and Recreation Department
The mission of the Clarksville Parks and Recreation Department is to provide a variety of positive recreational experiences to enhance life values for individuals, families, and our diverse culture.
To learn more, visit www.cityofclarksville.com , like us on Facebook, or call 931.645.7476.