Consider a variety of avenues to create a fresh social network, no matter your age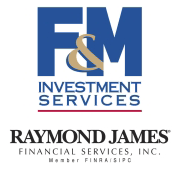 Clarksville, TN – As we age, we realize more and more that our true treasure is not in the bank or our retirement accounts. It's in our lives, families and friendships.

In fact, close relationships are vital to our physical, mental and emotional health – contributing to our quality of life, self-esteem and even longevity. Studies show that a lack of social connection can be as damaging as smoking, drinking too much, or even leading a sedentary lifestyle. So, when the professional or social interactions shift and evolve, it becomes increasingly important to build and maintain your network.

When meeting new people, it might feel like the first day of school all over again.

Getting involved in activities you're interested in can offer natural "ice breakers" to help you connect with like-minded people and foster new relationships. Or, there may be things you already do – but alone.

Do you take a morning walk? Invite a neighbor to join you or join a walking club. Like to read? Connect with a book club and discuss your thoughts. Travel often but want company? Explore group options to a destination on your list.
There's also value in rediscovering relationships that have grown apart due to distance and time. Luckily, there are more ways now to connect over the miles or even if you have decreased mobility.
Today's technology means you don't have to physically be together to share experiences.
Setting up a recurring phone or video chat with a friend in a different time zone can help you stay in touch. A quick email to say hi or share an article of interest can get communication rolling again.
Social media sites, such as Facebook, provide chances to reconnect and share photos and thoughts. Or take it back to pen pal days and send each other letters or care packages in the mail.
By using all the avenues available to you, and mustering up courage to explore new ways of meeting people and staying connected, you'll be sure to find and foster healthy relationships now and in the years to come.
About Frazier Allen
Sections
News
Topics
Clarksville TN, Facebook, friends, Raymond James Investment Services, Social Networking