Topic: Facebook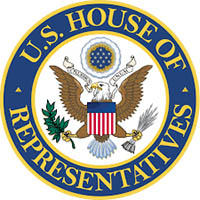 Washington, D.C. – This morning, Wednesday, March 25th, 2020, Representative Mark Green announced that he will host a town hall meeting over Facebook Live to address the continued challenges of the coronavirus outbreak and update members of the District on actions they can take to protect their families, businesses and communities.
Representative Green said, "The spread of the novel coronavirus, COVID-19, has raised a lot of important questions for us as Americans."
«Read the rest of this article»

Clarksville, TN – During the COVID-19 (Coronavirus) outbreak and the Roxy Regional Theatre's temporary closure, the Roxy invites you to join them for our "Roxy Reads [From Home]" series.
Each week we will feature a play or musical, for which members are encouraged to purchase the script through a provided Amazon link and read along with us throughout the week.
Members will be invited to a closed Facebook Group, where we will treat the play or musical like a book club.
«Read the rest of this article»
Clarksville, TN – Former Clarksville resident Anne Shackelford was heartbroken when her beloved cat, Riley, went missing prior to her move across county to Seattle, WA. But thanks to a community Facebook group, Lost and Found Pets of Clarksville Tennessee, Anne was reunited with Riley the cat after 12 months apart and the 2,300 mile distance between them.
In February 2019, Anne woke up one morning to find her indoor cat climbing out of her Clarksville home's doggy-door. Even after months of avid searching, she could find no trace of Riley.
«Read the rest of this article»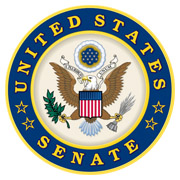 Washington, D.C. – This Tuesday afternoon, December 10th, 2019, Senators Marsha Blackburn (R-Tenn.), chair of the Senate Judiciary Committee's Tech Task Force, and Catherine Cortez Masto (D-Nev.) introduced the Eliminate Network Distribution of Child Exploitation Act to lengthen evidence preservation time in online child exploitation cases and to assist law enforcement in prosecuting these crimes.
Technology platforms like Facebook and Tumblr will be required to preserve evidence for 180 days—double the current period of 90 days—for reports of online child exploitation submitted to the CyberTipline, the nation's core program for facilitating the reporting of online child sexual abuse content.
«Read the rest of this article»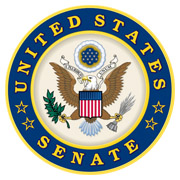 Washington, D.C. – Tennesseans have grown frustrated with a federal bureaucracy that is distant and unresponsive.
Senator Josh Hawley's (R-Mo.) HIRE ACT, which I'm cosponsoring, will move federal agencies closer to the communities they serve.
Tennessee is a leader in education reform, and placing the U.S. Department of Education in the Volunteer State will provide it with a productive home. Learn more here.
«Read the rest of this article»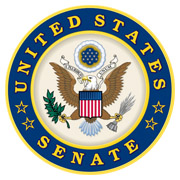 Washington, D.C. – Today, Wednesday, September 25th, 2019, U.S. Senator Marsha Blackburn (R-Tenn.) spoke on the Senate floor about the responsibility of tech companies to police extremist content on their platforms while also protecting free speech.
To watch the Senator's full remarks, click below or HERE.
Remarks As Prepared: Thank you, Madam President.
The internet and social media platforms have transformed the way humans communicate. Correspondence that just a few years ago would have taken paper, pen, and postage, is now sent and received with the click of a mouse.
«Read the rest of this article»


Clarksville, TN – Does your small business need an Instagram account? What about a Facebook ad? And while we're on the topic of social media, how will you know which news stories in your feed are real and which are fake during next year's presidential election?
«Read the rest of this article»

Clarksville, TN – The Austin Peay State University (APSU) soccer team will wrap up preseason play when they take on Western Kentucky in a 6:00pm Sunday, August 18th, 2019 exhibition match in Bowling Green, Kentucky.
«Read the rest of this article»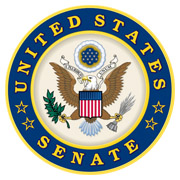 Washington, D.C. – Washington's spending habit is counterproductive. Common sense tells us, don't treat taxpayer dollars like Monopoly money, and that's why on Thursday, I voted against bloated, inefficient and wasteful federal spending.
Tennesseans rightly worry that the closure of rural hospitals will leave them without access to health care. My Rural Health Agenda comes directly at the request of small town mayors and community leaders, and fills gaps left by hospital closures. It ensures quality care is accessible closer to home for rural Tennesseans by targeting areas that need improvement.
«Read the rest of this article»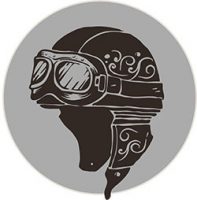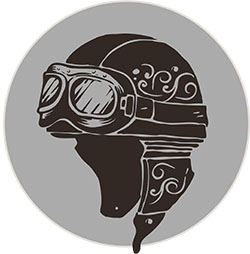 Clarksville, TN – I met Rob Leunberger during a recent memorial run he organized for a friend who tragically lost his life on the back of his motorcycle. You can read that story here.
As I joined the group for the day's ride, I was on the outside looking in. I didn't know most of those who had gathered to honor their friend, on this scorching hot summer day.
At the end of the day though, I had witnessed an amazing friendship among men and women, brought together by a motorcycle, with a love for one another that was special. They would do ANYTHING for each other!
«Read the rest of this article»