Topic: Facebook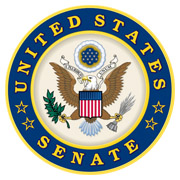 Washington, D.C. – September 11th, 2001 was a tragic day for the United States. Please join me in remembering the innocent civilians, service members, first responders and their families who have suffered every day.
May God hold them near.
Big Tech companies have stretched their liability shield past its limits, and the national discourse now suffers because of it. Today's internet is a different animal from the online world we knew in 1996.
«Read the rest of this article»

Clarksville, TN – Austin Peay State University (APSU) Interim President Dannelle Whiteside every Wednesday delivers a live message on Facebook and Instagram.
«Read the rest of this article»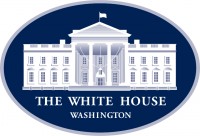 Washington, D.C. – Silicon Valley has turned into the wild west, and big tech companies are abusing Americans' personal data; but if the Federal Trade Commission (FTC) is going to be the cop on the beat protecting privacy, it needs the tools to do so.
At this week's Senate Commerce hearing, I asked Chairman Joseph Simons of the FTC to provide an update on new restrictions that will require Facebook to restructure its approach to consumer privacy.
«Read the rest of this article»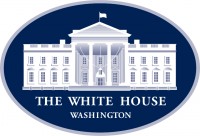 Washington, D.C. – The United States–Mexico–Canada Agreement (USMCA) has gone into effect, replacing the outdated North American Free Trade Agreement (NAFTA).

"President Donald Donald Trump was elected in part on his promise to change the direction of U.S. trade policy so it would put America first. He has kept that promise with new trade agreements and tough enforcement actions that break down foreign trade barriers, protect America's competitive edge and stop the outsourcing of U.S. jobs," U.S. Trade Representative Robert Lighthizer writes in the Pittsburgh Tribune-Review.
«Read the rest of this article»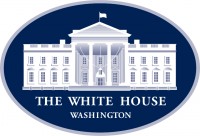 Washington, D.C. – PRESIDENT DONALD TRUMP: By the authority vested in me as President by the Constitution and the laws of the United States of America, it is hereby ordered as follows:
Section 1. Policy. Free speech is the bedrock of American democracy. Our Founding Fathers protected this sacred right with the First Amendment to the Constitution. The freedom to express and debate ideas is the foundation for all of our rights as a free people.
«Read the rest of this article»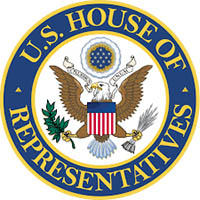 Washington, D.C. – This morning, Wednesday, March 25th, 2020, Representative Mark Green announced that he will host a town hall meeting over Facebook Live to address the continued challenges of the coronavirus outbreak and update members of the District on actions they can take to protect their families, businesses and communities.
Representative Green said, "The spread of the novel coronavirus, COVID-19, has raised a lot of important questions for us as Americans."
«Read the rest of this article»

Clarksville, TN – During the COVID-19 (Coronavirus) outbreak and the Roxy Regional Theatre's temporary closure, the Roxy invites you to join them for our "Roxy Reads [From Home]" series.
Each week we will feature a play or musical, for which members are encouraged to purchase the script through a provided Amazon link and read along with us throughout the week.
Members will be invited to a closed Facebook Group, where we will treat the play or musical like a book club.
«Read the rest of this article»
Clarksville, TN – Former Clarksville resident Anne Shackelford was heartbroken when her beloved cat, Riley, went missing prior to her move across county to Seattle, WA. But thanks to a community Facebook group, Lost and Found Pets of Clarksville Tennessee, Anne was reunited with Riley the cat after 12 months apart and the 2,300 mile distance between them.
In February 2019, Anne woke up one morning to find her indoor cat climbing out of her Clarksville home's doggy-door. Even after months of avid searching, she could find no trace of Riley.
«Read the rest of this article»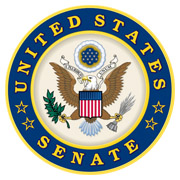 Washington, D.C. – This Tuesday afternoon, December 10th, 2019, Senators Marsha Blackburn (R-Tenn.), chair of the Senate Judiciary Committee's Tech Task Force, and Catherine Cortez Masto (D-Nev.) introduced the Eliminate Network Distribution of Child Exploitation Act to lengthen evidence preservation time in online child exploitation cases and to assist law enforcement in prosecuting these crimes.
Technology platforms like Facebook and Tumblr will be required to preserve evidence for 180 days—double the current period of 90 days—for reports of online child exploitation submitted to the CyberTipline, the nation's core program for facilitating the reporting of online child sexual abuse content.
«Read the rest of this article»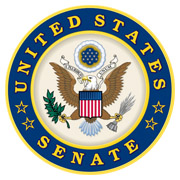 Washington, D.C. – Tennesseans have grown frustrated with a federal bureaucracy that is distant and unresponsive.
Senator Josh Hawley's (R-Mo.) HIRE ACT, which I'm cosponsoring, will move federal agencies closer to the communities they serve.
Tennessee is a leader in education reform, and placing the U.S. Department of Education in the Volunteer State will provide it with a productive home. Learn more here.
«Read the rest of this article»