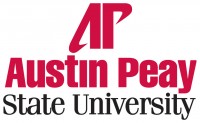 Clarksville, TN – Throughout her career, Austin Peay State University professor of music, Dr. Sharon Mabry, has championed the music of contemporary composers. Her latest release, "Modern American Art Song," continues that theme, focusing on five sets of songs by four contemporary American composers.
Mabry's album features works by Kenton Coe, Brian Peterson, Persis Behar and George Mabry, with several of the works written specifically for Mabry and this release.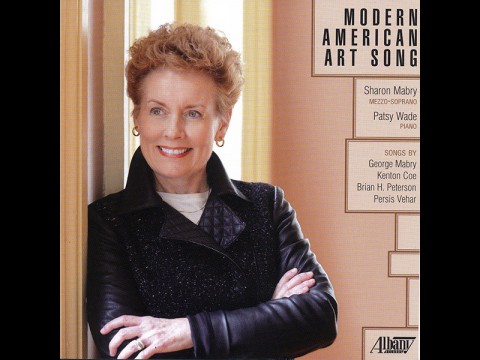 Coe, a native Tennessean who has established an international reputation, contributed one such exclusive work, titled "A Family Gathering." Coe has seen his operas performed in France and the United States, and also composed the Academy Award-nominated score for the 1980 documentary, "Agee."
He has been commissioned by numerous soloists, orchestras and choral groups, and was named "Composer of the Year" by the Tennessee Music Teachers' Association.
Peterson is best known for his more than 35 years experience as a curator, critic, artist and arts administrator in the Philadelphia area. As a practicing artist, Peterson has had more than 30 solo exhibitions of his photographs since 1980, and his work is in many prestigious collections including the Philadelphia Museum of Art, the Amon Carter Museum, the Library of Congress, the Virginia Museum of Fine Arts and the Denver Art Museum.
But Peterson is also a gifted composer, contributing "Moon Songs," a work set to poems of E.E. Cummings. This haunting set of four songs, which uses an extreme color palette, including inside the piano techniques, lay dormant for 30 years until he approached Mabry to record them.
"(Moon Songs) is a memorable set that anchors the CD and one that must be heard," Mabry said.
Dr. George Mabry, professor emeritus at Austin Peay State University is a versatile composer who has written for symphony orchestras, choral ensembles, soloists and theme parks. His choral works are widely performed by high school, university and professional choral groups.
George Mabry contributed two sets of songs, both written for the singer, and they show a marvelous versatility of compositional style. The "Songs of Reflection" are romantic with beautiful melodic lines, while "Three Cabaret Songs," set to the poems of Dorothy Parker, strives to capture the satire and irony inherent in so many of Parker's writings.
Vehar, a Grammy-nominated composer who receives commissions from international orchestras, opera companies and soloists, uses some unusual contemporary vocal techniques for her amusingly dramatic set called "Women, Women." In 2005, Vehar composed the opera "George Sand…and Chopin?" for the 25th anniversary of the Dimensions New Music Series at Austin Peay State University.
"Modern American Art Song" is available on www.Amazon.com , www.albanyrecords.com or locally at the Customs House Museum Gift Shop. For more information, contact Dr. Sharon Mabry at 931.221.7656.