Austin Peay Sports Information

Corpus Christi, TX – Two teams will put their respective three-game win streaks on the line when Austin Peay State University and Texas A&M-Corpus Christi meet 7:00pm, Wednesday, in the American Bank Center.
The Governors come in 3-4 after defeating Samford, 74-73, Saturday.
It was the Govs' third straight victory during the week after previously defeating Northern Colorado and Oakland City.
This will be the first of a five-game mid-major road swing that won't see the Govs play again at home until Wofford comes to town, December 22nd.
"We have five straight on the road against good mid-major programs," APSU coach Dave Loos said. "It is really going to be challenging for us and be great preparation for the OVC, starting off with a very talented and experienced Texas A&M-Corpus Christi team."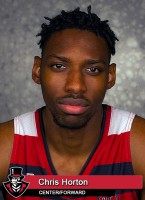 In fact, the 4-2 Islanders capped their three-game win streak with a pair of Battle 4 Atlantis Mainland Tournament victories against Furman, 73-69, and host Elon, 85-81, last weekend.  The team's only two losses have come to high majors Texas A&M and Texas.
Wednesday's contest figures to be a battle of the big men as Govs' 6-8 senior center Chris Horton comes in averaging 14.9 points and 12.9 rebounds per game while Texas A&M-Corpus Christi 6-8, 230-pound junior forward Rashawn Thomas is averaging 14.8 points and 6.7 rebounds.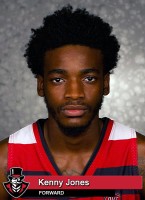 Both have able support inside. Govs 6-6 junior forward Kenny Jones is coming off a 23-point performance against Samford and is averaging 10 points per outing. Meanwhile, 6-7 redshirt senior Bryce Douvier averages 10.8 points and 7.0 rebounds per outing for Texas A&M Corpus Christi.
Guard Brandon Pye provides the outside game for the Islanders, making 47 percent of his three pointers while averaging 12.5 points per outing. Sophomore guard Joe Kilgore also is averaging in twin figures at 10 points per game off the bench. Point guard Hameed Ali is averaging 4.9 assists per game.
Meanwhile, two perimeter Govs also are averaging in double figures as sophomore guard Josh Robinson leads the way at 15.3 points per game, including 12 three pointers and 89 percent free-throw shooting, while senior wing Khalil Davis is at 13.9 points per contest.
The Islanders have four players averaging in double figures while the Governors placed four in double figures, Saturday night. "I said early that I thought we would score better but when we struggled in some games early it came down to us not being patient on the offensive end.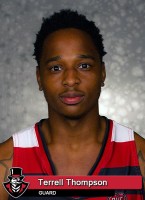 "When we started really playing together like we did against Northern Colorado, I think we are going to score. If we keep working together we have a chance to be successful on the offensive end."
Guard Terrell Thompson, despite not scoring a single point, might have delivered his season's best performance at point guard with five assists and just two turnovers against the constant Samford pressure.