Clarksville, TN – The Customs House Museum and Cultural Center is located in historic downtown Clarksville, Tennessee. Come explore an entire city block featuring large gallery spaces filled with fine art, science and history.
Some of the events in December at the Museum are: Patterns of History: Quilts from the Collection, Thomas Spake: Fragile Illumination, and Surroundings: The Art of Frank Baggett.
Exhibits
Patterns of History: Quilts from the Collection
October 9th – January 31st
Quilts became a popular bed cover in the early 19th century when the power loom was introduced to the United States in 1814. See a variety of quilts out of the past from the museum collection. Sponsored in part by Legends Bank
Thomas Spake: Fragile Illumination
November 3rd – January 10th
Thomas Spake creates hand blown glass that is unique and contemporary. Drawing inspiration from the earth, air, and sea, his work incorporates the key design elements of texture, color, pattern, light, and motion. Exhibit sponsored in part by National Endowment for the Arts.
Surroundings: The Art of Frank Baggett
November 3rd – January 10th
Artist Frank Baggett is a Tennessean and is known nationally as a successful landscape and wildlife artist with over 40 years of experience. The love of the outdoors drew Frank into "en plein air" (painting outdoors on sight) and many of his works capture a moment in time when the lighting was "just right."
William Buffett: A New Simplicity
December 1st – January 3rd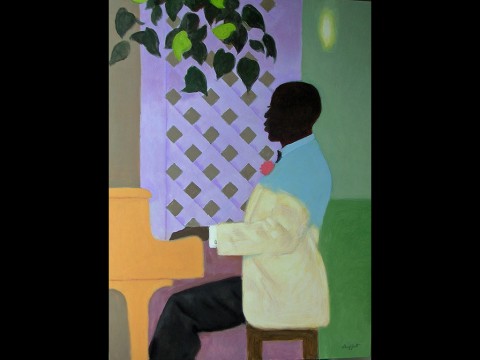 A graduate of The Art Center College of Design in Pasadena, California, William Buffett is known for his tropical townscapes, featuring palm trees and glimpses of the ocean. The painting of jazz musicians is his true passion and he seems to capture the sound of the music in his dynamic paintings. He is now a resident of Nashville, Tennessee.
Activities
Noel Night
Thursday, December 3rd, 5:00pm – 7:00pm
Seasons: The Museum Store has something for everyone on your list! Find a unique gift for the holiday season with our selection of local art and hand-made items. Enjoy special sales, light refreshments, holiday music, and free gift wrapping while mingling with some of our local artists and authors at Noel Night. Wear your favorite holiday sweater and receive an extra 10% off your purchase!
Art & Lunch Event: Thomas Spake: Glass Artist
Tuesday, December 8th, 12:15pm—12:45pm
Free Admission; bagged lunches welcome.
Join us as artist Thomas Spake discusses his glasswork technique. Program is in conjunction with the exhibit Fragile Illumination, now on display through January 10th.
Weekday Activities with Ms. Sue: "All I Want for Christmas Is a Model Train"

December 2nd, 10th, 16th, 30th, & 31st
Each day features a different train-related topic. The model trains run 10:00am – 10:30am. Join Ms. Sue in the Children's Room for special activities from 10:30am – 11:30am. Appropriate for all ages.
Drop in at your leisure. Weekday activities can also be scheduled for moms groups, daycare centers, and pre-schools.
Family Day:  More Fun with Trains
December 12th, 10:00am – 5:00pm
What did Casey Jones do? Was John Henry real? What happened in Clarksville on Friday, June 13th, 1947? When did the last passenger train come through Clarksville? Find the answers to these questions while enjoying train-related activities in the Children's Room. The model trains will run 10:30am – 11:30am and 2:30pm – 3:30pm.
All activities are free with your museum membership or paid admission. All ages are welcome! For more information, contact Ms. Sue at 931.648.5780 or
The museum will be closed December 24th & 25th for Christmas and Thursday, January 1st for New Year's Day.
About the Customs House Museum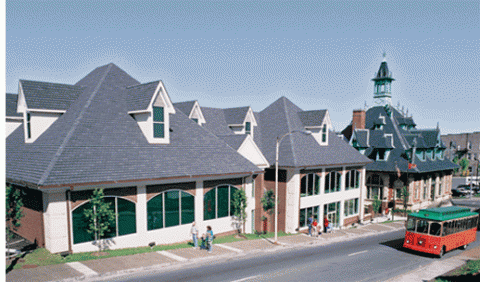 Located in the heart of historic downtown Clarksville, Tennessee, the Customs House Museum and Cultural Center is the State's second largest general museum.
With over 35,000 square feet of the region's best hands-on activities and special events…people of all ages agree – the Customs House Museum is well worth the stop!
The Explorer's Gallery is packed with fun, learning and fantasy in Aunt Alice's Attic, McGregor's Market and kitchen, and of course – the Bubble Cave! Finally, get "all aboard" to see our fantastic model trains. Our volunteer engineers "ride the rails" every Sunday afternoon from 1:00pm to 4:00pm.
Regular museum hours are 10:00am to 5:00pm Tuesday through Saturday, and 1:00pm to 5:00pm on Sundays. Adult admission is $7.00, Senior Citizens and College ID $5.00, Ages 6 to 18 $3.00, and under six years and Museum members are free.
The Customs House Museum is located at 200 South Second Street. For more information, call 931.648.5780 or visit their website at www.customshousemuseum.org