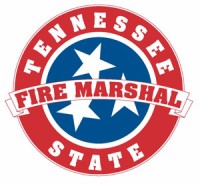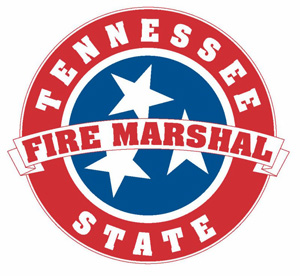 Nashville, TN – The Tennessee State Fire Marshal's Office Bomb & Arson Section welcomes Special Agent/K-9 Handler Michael Zimmermann and K-9 Scooter as the newest accelerant detection K-9 team for Middle Tennessee region.

Zimmermann, 37, and Scooter recently completed intensive training courses at the Bureau of Alcohol, Tobacco, Firearms and Explosives' (ATF) Canine Training Center in Front Royal, VA K-9 Scooter, who is a 1-year-old Golden Labrador, is an accelerant detection K-9 and trained to detect the odors found in flammable liquids.

"Accelerant detection dogs' keen sense of smell are a fast and effective way to help technicians determine if a fire has been set with an ignitable liquid," Tennessee Department of Commerce and Insurance Gary West said. "Special Agent Zimmermann and K-9 Scooter will be crucial in helping investigate fires throughout Middle Tennessee."

Scooter, who was provided to the State Fire Marshal's Office through a cooperative agreement with ATF, will live with Zimmermann and his family when she is off duty.

"I'm honored to be working with Scooter," Zimmermann said. "She's a great partner, and we immediately connected. She's going to be a tremendous asset to the Bomb and Arson Section and the entire State of Tennessee."

A Lewis County native and resident of Hohenwald, Zimmermann formerly worked for the Hohenwald Police Department before joining the Bomb & Arson Section. His wife of 16 years is Joy Zimmermann and their son is Bryson.



Sections
News
Topics
Bureau of Alcohol Tobacco Firearms and Explosives, Gary West, Hohenwald Police Department, K-9, Middle Tennessee, Nashville TN, Tennessee Department of Commerce and Insurance, Tennessee State Fire Marshal's Office