Topic: K-9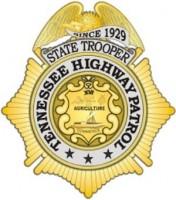 Chattanooga, TN – On Monday, December 7th, 2020, the Tennessee Highway Patrol (THP) issued a be on the lookout (BOLO) for a possible road rage incident involving shots fired on Interstate-24 in Marion County.
Interdiction Plus (IP) Trooper Donnie Clark spotted the suspect vehicle on I-24 in Grundy County, and with assistance from other units, immediately conducted a traffic stop.
Upon contact, troopers detected the odor of marijuana. THP Chattanooga district Trooper Jason Boles deployed his K-9 around the vehicle resulting in a positive alert.
«Read the rest of this article»
Clarksville, TN – The dilapidated Wesley Chapel Christian Methodist Episcopal Church near downtown, which was scheduled for demolition to make way for new affordable housing, saw a burst of activity Thursday that unexpectedly sped up the project.
«Read the rest of this article»
Written by 1st Lt. Nicholas DiNella
1st Brigade Combat Team, 101st Airborne Division (AA) Public Affairs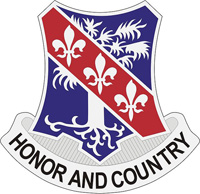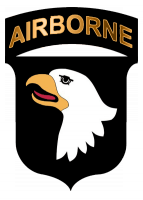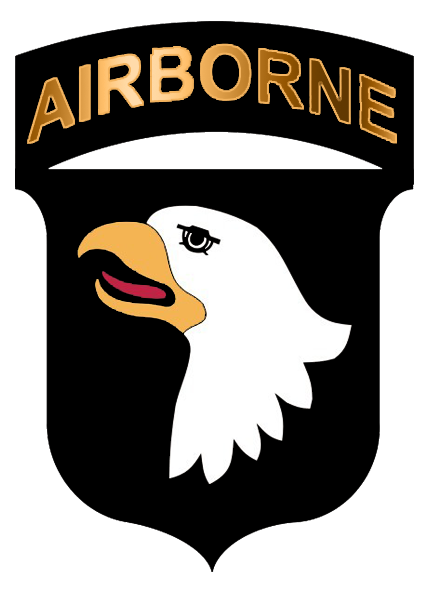 Mosul, Iraq – 1st Battalion, 327th Infantry Regiment (Bulldog Battalion), 1st Brigade Combat Team, 101st Airborne Division currently operates in an advise-and-assist capacity in Mosul, Iraq.
The Bulldog Battalion employs its forces to a myriad of mission tasks aimed at strengthening the Iraqi forces within the area of operations.
«Read the rest of this article»
Clarksville Police Department (CPD)

Clarksville, TN – Clarksville Police report that there was a home invasion in the 800 block of Biglen Road around 7:52am on Thursday, February 28th.
A man arrived at home, exited his vehicle and was approached by two men outside of his residence displaying handguns. He was hit in the head with a handgun and his BMW keys were taken.
He was able to get away from the men and ran behind a building at which time the men entered his residence. They were inside the house a short period of time and then fled the scene in the stolen BMW.
«Read the rest of this article»

Montgomery County, TN – Clarksville-Montgomery County School System says Pisgah Elementary School has one big lesson for us all – spread love and kindness!
According to organizer Leanna Sleigh, from February 6th to February 16th, 2018 students, parents, faculty, and staff collected food for animal shelters during their Pisgah Loves Pets food drive.
«Read the rest of this article»

Clarksville, TN – On January 3rd, 2018, around 4:55pm, Clarksville Police Officers attempted a traffic stop in the area of Circle Drive when the tag on a maroon Blazer did not come back registered to the vehicle. The vehicle fled from the officers when the traffic stop was initiated.
It was later found behind a house on Woody Hills Drive. Officer Hudgin approached the vehicle, he heard voices, and started to yell verbal commands, at which time, Jason Evitts, appeared from the corner of the house with his hands up. When Evitts was told to get on the ground, he complied and was handcuffed by Officer McLaughlin.
«Read the rest of this article»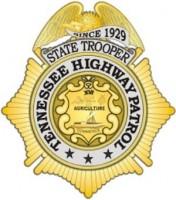 Nashville, TN – On Tuesday, November 7th, 2017, Trooper Donnie Clark of the Tennessee Highway Patrol's (THP) Interdiction Plus Team (IPT) Chattanooga District stopped a gray 2014 Chevrolet Malibu on I-24 in Coffee County for a traffic violation.
The driver, Shannon Baxter of Indianapolis, Indiana was not cooperative answering the trooper's questions. This behavior along with the actions by the passenger caused Trooper Clark to become suspicious of criminal activity possibly being conducted. Consent to search the vehicle was requested by the trooper and denied by the driver.
«Read the rest of this article»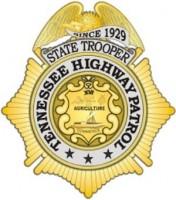 Cookeville, TN – On July 12th, 2017, Trooper Al Seitner of the Tennessee Highway Patrol (THP) Cookeville District stopped a vehicle in Putnam County for following another vehicle too closely.
The driver, 25-year-old Jonathan Kossa of Cookeville, Tennessee appeared extremely nervous for a simple traffic violation. While talking to Kossa, Trooper Seitner observed a large cardboard box in the back seat of the vehicle. When asked what was in the box, Kossa said he did not know as he was transporting the box for his roommate.
«Read the rest of this article»
Written by Curtis Johnson
Tennessee State Representative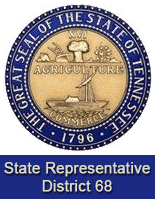 Nashville, TN – The first session of the 110th Tennessee General Assembly adjourned on May 10th, 2017, after passing major legislation that will benefit Tennesseans for generations to come. This is Part 8 of a 12 Part report.
This includes a measure making Tennessee the first state in the nation to offer all adults without a degree tuition-free access to community college; a new law rebuilding a safe and reliable transportation network, while reallocating revenues to maximize taxpayers' return on that investment; and a bill which provides a responsible path to improve access to broadband through investment, deregulation, and education.
Action in the General Assembly also included passage of a balanced budget which takes on no new debt, as well as legislation protecting the elderly, enhancing the state's robust job growth, cracking down on crime, and boosting efforts as the fastest improving state in the nation in K-12 student achievement. Following is a report on key legislation passed this year.
«Read the rest of this article»
Three children removed from crime scene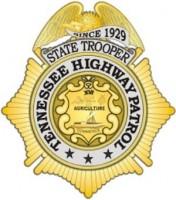 Memphis, TN – On Tuesday, May 16th, 2017, Sergeant Matt Sipes of the Tennessee Highway Patrol (THP) conducted a traffic stop on I-40 West at mile marker 23 of a 2004, Lincoln Navigator. The driver was following too closely to another vehicle which warranted the stop.
During the roadside interview, Sergeant Sipes noticed several inconsistencies with the driver's statements. Sergeant Sipes then requested Trooper Jeff Fuller of THP's Interdiction Plus Team (IP) to accompany him on the scene.
«Read the rest of this article»