Written by 1st Lt. Nicholas DiNella
1st Brigade Combat Team, 101st Airborne Division (AA) Public Affairs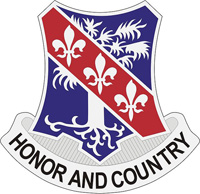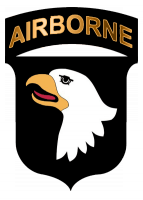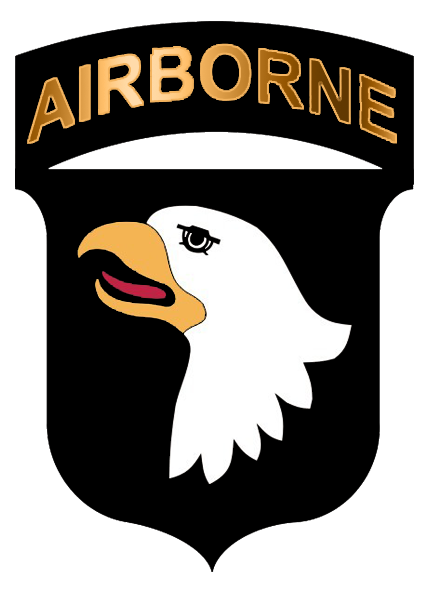 Mosul, Iraq – 1st Battalion, 327th Infantry Regiment (Bulldog Battalion), 1st Brigade Combat Team, 101st Airborne Division currently operates in an advise-and-assist capacity in Mosul, Iraq.

The Bulldog Battalion employs its forces to a myriad of mission tasks aimed at strengthening the Iraqi forces within the area of operations.

The Headquarters and Headquarters Company of Bulldog Battalion is partnered with the Mosul Police Department with whom it has undertaken a number of projects to expand the city's policing capabilities.

Specifically, Headquarters Company has fostered a professional relationship with the K-9 department, vigorously working to improve the efficiency of this specialized police unit in its defense of the Iraqi populace and its fight against Daesh.

Lt. Col. Mohammad of the Mosul Police commented, "We are committed to defeating ISIS in and around Mosul. Our K9 unit has been keeping the people safe and we hope to expand our capabilities."

Following the expulsion of Daesh fighters from Mosul, the Iraqi Police Department worked tirelessly to rebuild its forces with regards to both personnel and training. Since the defeat of Daesh in the area, the Iraqi Police have reintegrated thousands of police officers into its ranks. An elite few serve on K-9 teams.

These Iraqi K-9 teams serve in a multitude of capacities throughout the city. Primarily, the teams work to reinforce checkpoints and sniff out Daesh weapons/explosives caches throughout the province. Due to their mission set, these K-9 teams require special training on detection of explosive scents. Each dog is conditioned to identify the scents of common types of explosive residue and Improvised Explosive Device materials.

This training has proved invaluable to local law enforcement and military personnel. Headquarters and Headquarters Company Commander, Capt. Oblak, commented, "The K9 unit in Mosul has taken every opportunity to utilize their unique assets to help the Mosul Police as well as Iraqi Security Forces in the hunt for ISIS."

To improve the training and housing of the K-9 teams, Headquarters Company has designed the blueprints and prepared for the installation of a new agility park, which will provide the units new, realistic obstacles with which to train the dogs to navigate. This agility park will mirror the obstacles encountered by K-9 teams throughout the metropolitan jungle that is Mosul.

Similarly, Headquarters Company has identified specialized scent detection kits, these kids will train the dogs to detect improvised explosive devices.

Because of the important role these K-9 units have in minimizing improvised explosive device threats in the province, efforts to improve their proficiency has taken the highest mission priority for Headquarters and Headquarters Company of 1-327th Infantry Regiment.



Sections
News
Topics
101st Airborne Division, 1st Battalion 327th Infantry Regiment, 1st Brigade Combat Team, 327th Infantry Regiment, Iraq, Isis, K-9, Mosul, Nicholas DiNella