Written by Leon Roberts
U.S. Army Corps of Engineers, Nashville District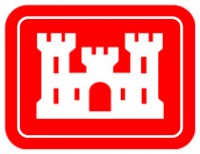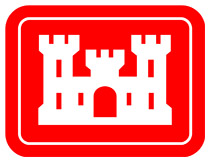 Nashville, TN – A handful of dedicated workers are being lauded by Corps of Engineers officials for keeping hydropower plants operating and navigation locks open when snow and ice inundated portions of the Cumberland River and Tennessee River basins in January.
Lt. Col. Stephen Murphy, U.S. Army Corps of Engineers Nashville District commander, said when others justifiably stayed home, there were a few in the district that made it their mission to keep working despite the winter weather and hazardous conditions that existed January 22nd-24th.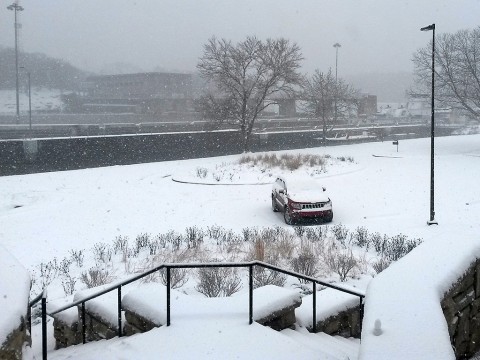 "They stayed overnight, covered numerous consecutive shifts, covered down on folks who couldn't make it, stayed longer than required, or came in on a day off," Murphy said. "They kept our projects going through the storm. Leading folks like this is a privilege and an honor."
The district's personnel maintain 10 dams, nine hydropower plants and four navigation locks on the Cumberland River and its tributaries. The district is also responsible for 1,175 navigable river miles on the Cumberland and Tennessee Rivers and maintains and operates 14 locks at 10 locations on the Tennessee and Clinch Rivers.
Dubbed as "Snowzilla" by some media outlets, this winter storm made for treacherous road conditions, and made it difficult for most employees to report for work, especially at Corps projects in rural areas.
Nonetheless, many of these committed personnel slept at work to ensure they would make their next shift, worked extra shifts, worked shifts in the place of employees who couldn't make it in, or just plain braved the elements to report for duty to ensure the district's locks and dams remained operational.
Diane Parks, Nashville District Operations Division chief, said the dams operate around the clock and these heroes covered down to keep the dams producing hydroelectric power and to keep the locks open for the commerce that continues to move up and down the waterways.
"Our projects don't get the luxury of 'closing' and our business must go on in spite of inclement weather," Parks said.
The district recognized more than a dozen of these committed employees following the weather event for their actions above and beyond the call of duty to keep projects operating at Cheatham Lock at Ashland City, Tennessee, Old Hickory Lock at Old Hickory, Tennessee and Barkley Lock at Kuttawa, Kentucky, on the Cumberland River, and Pickwick Lock at Counce, Tennessee and Kentucky Lock at Grand Rivers, Kentucky, on the Tennessee River.
The district even dispatched one employee to the Dale Hollow Dam Powerplant to repair a fiber optic cable during the storm.
Stacy Angel, powerplant operator at Cordell Hull Dam, packed up food and supplies and drove to Dale Hollow Dam to fix a T-1 line and to facilitate hydropower operations.
At Barkley Lock, Chris Dean slept at the project after his late shift, helped clear the snow off the lock walls during the day, and then worked another late shift.
Mark Hall, lock operator at Cheatham Lock, worked four consecutive shifts and basically kept Cheatham Lock operating through the storm.
Parks noted that these were just a few of the examples of the dedication of the employees who were recognized for working through the winter storm.
Randy Boyd, Thomas Cherry, Mike Christianson, Joseph Traughber, Lisa Barker, Richard Flowers, Greg Forte, Julie Howell and Jeremy Wallace are the other employees recognized for their efforts to keep projects operating.
"The fact they were able to keep the projects going when others were 'stuck at home' makes them heroes in my book," Parks said.