Topic: Winter Weather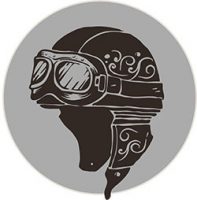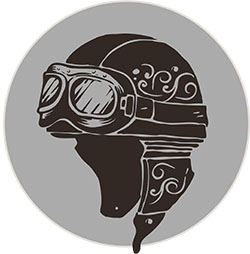 Clarksville, TN – The winter months have always been my least favorite time of the year. Obviously when I was a kid, I loved the snow and all that came with it, but as an adult, a biker, and a man who has a few "achy" bones, winter is NOT fun for me.
One of the greatest things about this blog and all of you who follow, is that I get to learn so much about you and the part of the country that you live in. I've never been so blessed by anything in my life as I have with this motorcycle and the people and places it brings me.
«Read the rest of this article»
Clarksville, TN – The Clarksville Street Department on Monday prepared equipment and personnel to battle the wintry mix of ice and snow that was forecast to hit the area Tuesday morning, December 10th.
Street Department officials said that the department had a number of dump trucks fitted with salt boxes and were prepared to hit the streets Tuesday morning as needed.
«Read the rest of this article»
AAA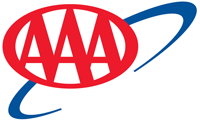 Tampa, FL – AAA reports that frigid winter weather has played a critical role in keeping pump prices low this winter due to relatively low demand for gasoline.
For two weeks, demand numbers have been decreasing. The latest Energy Information Administration data reveals that gas demand fell by approximately 425,000 b/d from the previous week to 8.6 million b/d.
«Read the rest of this article»
Nashville, TN – Though spring has officially arrived, the American Red Cross blood supply is still recovering from severe winter storms in March. Donors of all blood types are urged to roll up a sleeve and help save lives.
Winter weather in parts of the country forced more than 270 blood drives to cancel, resulting in over 9,500 uncollected blood and platelet donations in the first two weeks of March.
«Read the rest of this article»
TDOT working to Repair Damaged Areas

Nashville, TN – Winter weather extremes lead to an increase in potholes on state highways and bridges. Potholes form when moisture seeps into cracks in the pavement, then freezes and thaws causing the cracks to expand. The constant pounding of traffic loosens the pavement which causes it to crumble, creating potholes.
Severe swings in temperature followed by periods of rain are the perfect conditions for widespread potholes to form.
«Read the rest of this article»
Nashville, TN – Ongoing severe winter weather has more than doubled the number of canceled American Red Cross blood drives and the resulting blood and platelet donation shortfall since earlier this month.
The Red Cross now considers the situation critical and is reissuing an urgent call for blood and platelet donors.
«Read the rest of this article»
Written by Curtis Johnson
Tennessee State Representative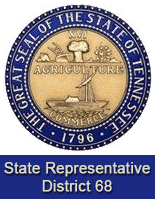 Nashville, TN – Last Friday, the threat of bad weather caused Tennessee Governor Bill Haslam to close state offices in Middle and West Tennessee. Some agencies that have "mission critical employees" who have life, health and/or safety responsibilities still reported to work during the closures.
All state employees and citizens were urged to exercise caution when traveling under bad weather conditions.
House Finance, Way and Means Committee Receives Update on TN Broadband Accessibility Act (TBAA)
Amanda Martin, Special Products Director, briefed members on the House Finance, Ways, and Means Committee on the progress of the Department of Economic and Community Development has made in implementing the TN Broadband Accessibility Act, passed by the General Assembly last year.
«Read the rest of this article»

Montgomery County, TN – The Clarksville-Montgomery County School System has issued a schools update.
CMCSS maintenance, custodians and staff are working hard to make sure the campuses are safe.
«Read the rest of this article»

Clarksville, TN – Austin Peay State University (APSU) will be closed Wednesday, January 17th due to hazardous road and campus conditions.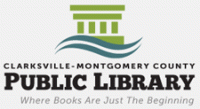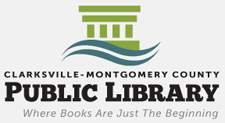 Clarksville, TN – The Clarksville-Montgomery County Public Library will be closed again today, Tuesday, January 16th, 2018 due to hazardous driving conditions.
The book drop behind the library is available 24/7 for item returns. All items returned from Friday the 12th and on will be backdated to last Thursday.
Please be careful if you are out and about.
«Read the rest of this article»