APSU Sports Information

Bowling Green, KY – Not much went right for Austin Peay State University's softball team, Saturday in Day 2 of the Holiday Inn Hilltopper Classic, with the Lady Govs dropping a 5-0 final to Western Kentucky and a 10-5 result to Murray State.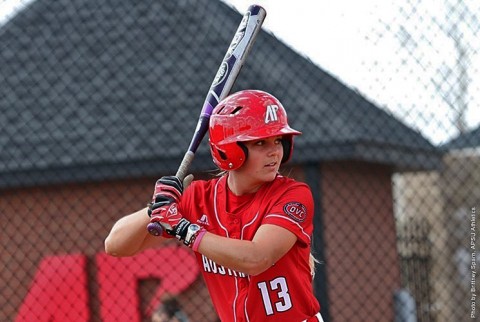 Saturday's results will also be the final ones this weekend for the Lady Govs, with Western Kentucky cancelling Sunday's slate of games – including APSU's contest versus Missouri State — with the threat of rain moving in during the night and into the morning.
Offense, which has been one of the Lady Govs (2-3) strong points so far this season, was the culprit in their opening game versus Western Kentucky, as Austin Peay was held to just three hits in getting shutout for the first time this season.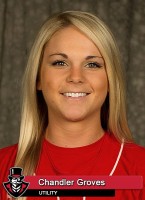 Chandler Groves had two of those hits, both singles, while Autumn Hanners (double) had the other hit for the Lady Govs.
Western Kentucky (5-3) would score all the runs it would need in the bottom of the first, scoring a run on an infield out, before adding two runs in the fourth and sixth innings on two-run homers.
In the nightcap versus Murray State (4-2), defense let the Lady Govs down, with Austin Peay committing six errors that led to six unearned runs for the Racers.
In fact, Austin Peay trailed 7-0 after two innings and 8-0 after four innings of play, while only recording three hits over that span.
But the Lady Govs would take advantage of some wildness from Racers relief pitcher J.J. Francis to jumpstart their offense in scoring four runs in the top of the fifth inning to cut the Murray State lead in half.
Kendall Vedder and Christiana Gable would draw walks to open the inning, and after an infield out move the pair to second and third, the Lady Govs would score their first run of the game on a RBI single from Groves.
Francis would get the second out of the inning on a ground ball, but Hanners would follow with a RBI single, while Sidney Hooper drove in two with a single to make it 8-4.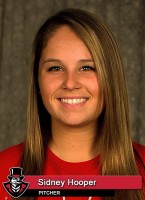 Groves and Hooper finished the game with two hits each.
Austin Peay would give two of those runs back in the bottom of the inning, committing two errors, to make it 10-4.
The Lady Govs would score its final run in the top of the sixth inning, taking advantage of Murray State's only two errors of the game, with Vedder scoring on a wild pitch for the 10-5 final margin.
Austin Peay returns to action next weekend, when they travel to Troy, AL, to play in the Trojan Warrior Tournament.