Austin Peay Sports Information

Hilton Head Island, SC – Austin Peay State University men's golf team will open the 2016 Spring season when it travels to Hilton Head to participate in the 11th Annual Wexford Plantation Intercollegiate Tournament, Monday and Tuesday, at the Wexford Plantation Course.
The two-day, 54-hole event will consist of 36 holes on Monday and 18 holes on Tuesday.
Both days will begin with shotgun starts at 8:30am on the Arnold Palmer signature course, measuring at 6,913 yards on a par-72 layout.
This year's 17-team field includes the Governors, host Francis Marion, Akron, Belmont, Campbell, Cleveland State, Dayton, DePaul, Gardner-Webb, Louisville, Oakland, Presbyterian College, Radford, UNC Wilmington, USC Aiken, Western Carolina and Wofford College.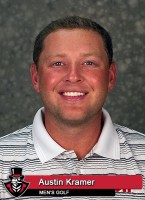 The Governors are seeking to get off to a strong spring start after a relatively disappointing fall, one that even saw the Governors finish their own F&M Bank APSU Intercollegiate with just four players because of injury.
"It is more important in how you play in the spring than how you play in the fall," APSU coach Robbie Wilson. "Everything you do in the season is related to and leading up to the OVC tournament.
"We went through a few rough patches and some slumps in the fall, but if it makes us better in the spring, so be it."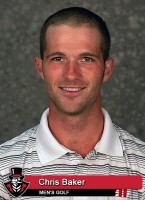 The Governors were picked seventh in the OVC preseason poll, based largely on their fall performance. But this the same Govs team—minus one player—that was in second place heading to the final day at last spring's OVC tourney championship.
The Governors return three seniors—Austin Kramer, who will play No. 1; Chris Baker, who has played in three previous OVC championships and will play at No. 2, and the hard-working Tyler Phillips, who followed Wilson to APSU from Trevecca last spring.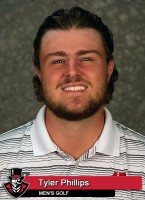 Also back are junior Erik Hedberg, who had a solid second round in last spring OVC championship, and sophomore Justin Arens, who was APSU's second-best finisher (11th) in the OVC championships.
"We have three seniors who have been in this position before, whether it has been winning OVC tournaments or golf tournaments," Wilson said. "We are counting on their experience and leadership to guide us.
"But in golf sometimes your young guns step up. Justin and Erik are both knocking on the door of success. They have played well at times. Their consistency will be a big part of our potential success this spring."