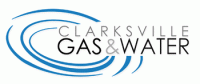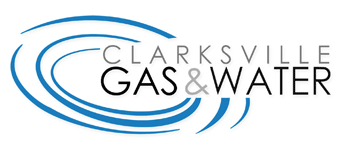 Clarksville, TN – A former employee of the Clarksville Gas and Water Department, Mr. Tony Hams, has been arrested on numerous criminal charges stemming from improper use of a city credit card.
The City of Clarksville Gas and Water Department recognized inconsistencies in certain purchases by Mr. Hams during our normal review process.
CGW performed a more thorough analysis and determined that Mr. Hams had been making personal purchases on his city issued credit card. Mr. Hams was terminated from employment with the City.

The City contacted local law enforcement, the District Attorney's Office, and the Comptroller of the State of Tennessee and reported our findings. The Comptroller's Office then conducted the investigation that lead to Mr. Ham's indictment and ultimate arrest.

Immediately after the discovery of the incident, Clarksville Gas and Water undertook an extensive review and implemented additional internal controls to strengthen our system of checks and balances and enhanced our process regarding segregation of duties to prevent future occurrences.

Clarksville Gas and Water intends to seek restitution of the loss from Mr. Hams.
Tony Hams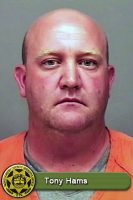 Name: Tony Hams
Gender: M
Race: W
Address: Longview Court, Clarksville, TN
Arresting Officer: Silva
Charged With: Three Counts of Theft of Property, Official Misconduct and Ten Counts of Forgery
Booked Into: Montgomery County Jail
Bond: $30,000.00
Sections
News
Topics
Bond, CG&W, City of Clarksville, Clarksville Gas & Water Department, Clarksville Gas and water, Clarksville TN, Credit Card, Forgery, Longview Court, Montgomery County jail, Official Misconduct, Tennessee Comptroller of the Treasury, Theft of Property, Tony Hams