Topic: Forgery

Clarksville, TN – On September 23rd, 2019, Clarksville Police report Cyle Andrew attempted to obtain food with a counterfeit twenty (20) dollar bill and a counterfeit ten (10) dollar bill at a drive-thru at a local fast food restaurant. An employee noted the vehicle description and tag number of the vehicle.
CPD Officer Skidmore was able to identify Andrew from the restaurant's surveillance video and the vehicle tag came back registered to Andrew.
«Read the rest of this article»
Montgomery County Sheriff's Office (MCSO)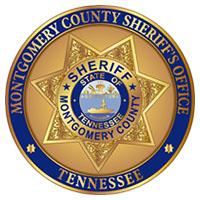 Clarksville, TN – On Friday January 4th, 2019, the Montgomery County Sheriff's Office Criminal Warrants and Sexual Offender Unit worked with the assistance of the Austin Peay State University Police Department to arrest subjects with outstanding warrants.
The Sheriff's Office is committed to actively serving the criminal warrants issued in Montgomery County to ensure that offenders are held accountable for their actions.
«Read the rest of this article»
Montgomery County Sheriff's Office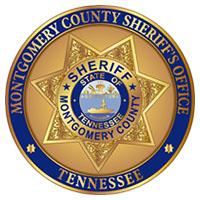 Clarksville, TN – Investigators with the Montgomery County Sheriff's Office (MCSO) have arrested a Nashville man for forgery, theft, and criminal impersonation.
Trivillus Marquiso Harris, 46, attempted to purchase an enclosed trailer from a Clarksville man with a forged cashier's check on October 29th, 2018. The man seemed suspicious of Harris and contacted the Sheriff's Office.
Upon further investigation, law enforcement discovered Harris was in possession of two stolen Ducati's, a stolen Audi Q5, a stolen 2008 Dodge truck, numerous preprinted cashier's checks, and numerous titles to stolen motorcycles and vehicles.
«Read the rest of this article»
Clarksville Police Department

Clarksville, TN – Clarksville Police have been trying to locate Kaitlin Patterson, who has been associated with the mail thefts utilizing a postal service master key. She was picked up in Hopewell Virginia at approximately 6:30pm last night, Wednesday, September 26th, 2018.
Clarksville Police Officer Tim Simulis was, in a large part, instrumental in tracking her down. He followed some investigative leads which indicated she was in Hopewell, Virginia.
«Read the rest of this article»

Clarksville, TN – On Saturday, April 28th, 2018 around 8:00pm, Clarksville Police received a tip and Sharlita Leilani Richardson, age 44 was located and taken in custody.
She was located in the parking lot of a business at 1680 Fort Campbell Boulevard and arrested without incident.
Richardson was booked into Montgomery County Jail and served with Two Felony Theft, Unlawful Drug Paraphernalia, Felony Drug, Forgery and Identity Theft Warrants. Her bond was set at $100,000.
«Read the rest of this article»

Clarksville, TN – Clarksville Police uncovered a different type of methodology being used to commit crime.
While investigating three cases of cashing checks fraudulently, Clarksville Police uncovered a scheme using individuals recruited out of a Nashville shelter to cash altered checks from bona-fide Clarksville businesses.
In these cases, two individuals were approached by unknown men at a shelter in Nashville, offered a percentage of the money received from going to a bank and cashing checks they were provided.
«Read the rest of this article»

Clarksville, TN – The suspect from the Bank of America robbery at 1108 Madison Street which occurred Thursday, February 8th, 2018 is in custody.
After the suspect's photo was released by the media, tips came in, and the robber was quickly identified as Mike Rollins. Police worked throughout the night, located the vehicle Rollins had been in and, ultimately, tracked him down to room 222 at the Motel 6 located at 3080 Wilma Rudolph Boulevard.
«Read the rest of this article»

Clarksville, TN – Clarksville Police are trying to identify a woman who passed four forged checks at different financial institutions in Clarksville, on two different days, receiving over $3,500.
The checks were stolen in Mt. Juliet from a woman's backpack on January 8th, 2018. The checks were made out to a different woman and cashed utilizing stolen identification documents from a vehicle burglary which occurred in Oak Grove, KY.
«Read the rest of this article»

Clarksville, TN – A mid-morning traffic stop resulted in a slightly injured police officer and an aggravated assault warrant in the Kroger's Grocery parking lot at 1489 Madison Street.
District 2 Patrol Officer David McLaughlin stopped a black four-door Honda Accord at 11:08am because of outstanding arrest warrants. Eric Todd Jackson initially stopped for the officer, but refused to get out of his car.
«Read the rest of this article»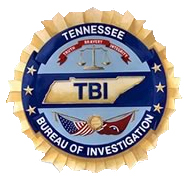 Nashville, TN – Special Agents from the Tennessee Bureau of Investigation (TBI) have obtained indictments for a former bank manager accused of misusing her position for financial benefit.
At the request of 20th District Attorney General Glenn Funk, TBI Agents began investigating Ashley Rubbert Comer (DOB 7-23-86) on May 20th, 2015. During the course of the investigation, Agents developed information that Comer, while working as the interim manager of NGH Credit Union, opened loans in the names of family and friends without their consent and accessed the funds for her personal use.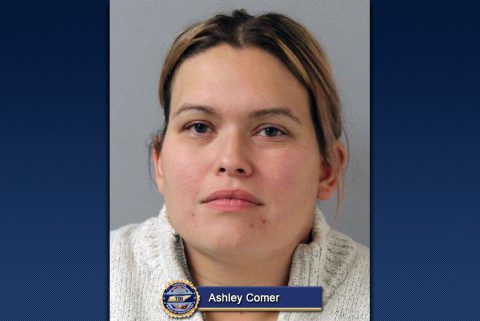 «Read the rest of this article»