Date Changes Due to Legislation; Shop Tax Free in Tennessee July 29th-31st

Nashville, TN – Tennessee's sales tax holiday will now be one weekend earlier than it has been in the past, due to a 2016 law change. Starting this year, the sales tax holiday will be held during the last weekend in July, instead of the first weekend in August each year.
From July 29th through July 31st, Tennessee shoppers can save nearly 10 percent on clothing, school supplies and computers, as students prepare for the back-to-school season.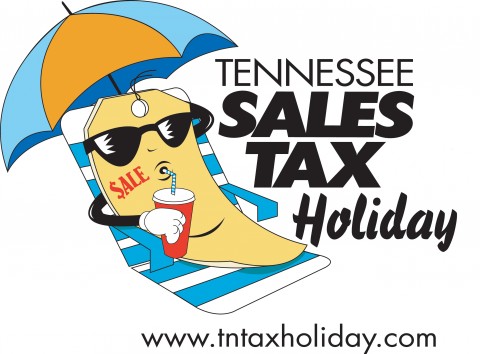 "The sales tax holiday for back-to-school items is earlier this year. We encourage Tennesseans to mark their calendars so they don't miss this opportunity to save on important items," Tennessee Governor Bill Haslam said.
Under the new law, Tennessee's annual sales tax holiday will be held beginning at 12:01am on the last Friday in July and end at 11:59pm the following Sunday night. This year, the sales tax holiday begins Friday, July 29th at 12:01am and ends Sunday, July 31st at 11:59pm.
"We hope Tennessee shoppers will take advantage of the tax relief offered by this year's sales tax holiday," Revenue Commissioner Richard Roberts said.
The new law did not change any other aspects of the sales tax holiday. As in prior years, consumers will not pay state or local sales tax on clothing, school and art supplies that cost $100.00 or less per item and computers that cost $1,500 or less. Tennessee had its first sales tax holiday in 2007.
For more information about the sales tax holiday, please visit www.tntaxholiday.com
The general public may also search for answers to questions or submit inquiries to the Department through the Revenue Help application at https://revenue.support.tn.gov/hc/en-us
About the Tennessee Department of Revenue
The Department of Revenue is responsible for the administration of state tax laws and motor vehicle title and registration laws and the collection of taxes and fees associated with those laws. The Department collects about 87 percent of total state revenue. During the 2015 fiscal year, it collected $12.6 billion in state taxes and fees and more than $2.4 billion in taxes and fees for local governments.