TBR Adopts Policy on Firearms, approves MTSU request for building name change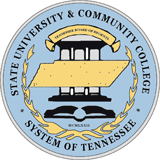 Nashville, TN – The Tennessee Board of Regents has approved the lowest increases in undergraduate tuition since 1983.
Tuition rates at the six TBR universities, 13 community colleges and 27 Tennessee Colleges of Applied Technology will increase an average of 2.6 percent for the 2016-17 academic year.
The action, taken during the TBR quarterly meeting at Northeast State Community College, represents the lowest average increases in more than 30 years. The increases are within the range recommended by the Tennessee Higher Education Commission.
"It's never easy to increase the price our students must pay, especially as we strive to encourage more people to enroll in our colleges and universities.
"That said, we are grateful that we were able to keep the increases to very low rates – among the lowest increases in about 30 years. The rates range in general between 2.3 percent and 2.8 percent, and well within what had been recommended by the Tennessee Higher Education Commission.
"We appreciate Governor Bill Haslam's continued support for higher education and the Tennessee General Assembly's commitment to funding, allowing us to keep our rates so low."
As a result, students at Austin Peay State University will see a 2.8 percent maintenance fee/tuition increase, East Tennessee State University – 2.6 percent, Middle Tennessee State University – 2.6 percent, Tennessee State University – 2.4 percent, Tennessee Tech University – 2.8 percent, and University of Memphis – 2.3 percent.
Students at community colleges will pay 2.6 percent more for maintenance fees, and TCAT students will see a 2.8 percent increase.
In addition to maintenance fees/tuition, which are charged by the credit hour, all students pay a set of mandatory fees that are unique to each campus, such as athletics fees, student activities fees and health services fees.
When the increased maintenance fees/tuition are combined with approved mandatory fees, the total proposed price increases for in-state students taking a full-time course load of 12 credit hours will amount to less than $100 per year for most of the community colleges and TCATs and between $144 and $222 for the six TBR universities:
APSU              $188
ETSU              $188
MTSU             $180
TSU                 $144
TTU                $192
UOM               $222
How fees are calculated:
Maintenance fees (often referred to as "tuition") are the charges based on credit hours for in-state students. For example, a student pays a flat rate for the first 12 hours of class credits and a discounted rate for any additional hours. Only out-of-state students are required to pay tuition in addition to maintenance fees. Mandatory fees vary by institution, fund specified programs, and are paid by all students regardless of the number of hours they take.
Other actions by the Board:
The Board also approved a policy on firearms in response to recent revisions in Tennessee law allowing faculty and staff with valid concealed carry permits to carry a gun on campus. The policy, which provides guidelines for how to apply the law on TBR campuses, covers community colleges and TCATs. Universities within the TBR system are developing individual policies.
A recommendation from Middle Tennessee State University to remove the name Forrest Hall from its ROTC building was also approved. However, in accordance with the recently passed Tennessee Heritage Protection Act of 2016, the Tennessee Historical Commission would need to grant a waiver before the name change may take place. The Board also approved a request from Walters State Community College to name its student services building the Dr. Wade B. McCamey Student Services Building.
In addition, the Board approved criteria for the selection of the next Chancellor and the next president of Jackson State Community College. Retiring President of Walters State Community College Wade McCamey, Regent Tricia Farwell and Regent Nick Russell were recognized with resolutions of appreciation. Finally, Regent Emily Reynolds was re-elected as Vice-Chair for 2016-17.
The Tennessee Board of Regents is among the nation's largest higher education systems, governing 46 post-secondary educational institutions. The TBR system includes six universities, 13 two-year colleges and 27 colleges of applied technology, providing programs across the state to almost 200,000 students.