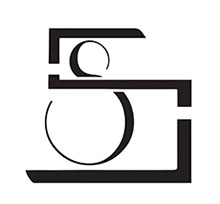 Clarksville, TN – Snapshotz Photography, located at 1860 Wilma Rudolph Boulevard in LEAP Plaza, features exceptional photography of families, models, homes, groups, students, portraits from individuals to entire sports teams to banquet guests, and commercial photography as well.
Owner Curtis L. Scott, a 22-year Veteran who served in Iraq with four deployments and lasting injuries, began his photography career in fourth grade. "I was taking shots of everything back then, but eventually focused more on portrait photography."
A self-taught photographer, Scott emphasizes that Snapshotz Photography is all about customer care. "People are the heart of our business. We care more about you than anything else."
Scott's wife, Mary, is the financial genius of the business. "She does all the paperwork," Curtis reports.
Curtis Scott is the eleventh child in a family of thirteen children. His wife Mary is one of ten children. "We learned at the family level to value people and their individual needs. Our work reflects that specialized care."
"I love people," Scott insists. "The different personalities of the people we photograph keep us on top of our game. We have one grandmother who brings in her granddaughter every four months so we have watched her grow from infancy to her now five years old."
Snapshotz Photography covers professional head shots for businesses like hospitals or car dealers, school pictures, military functions, dances and balls, families as they grow, model shots for professionals, senior portraits, daycare and sports photos, T-shirts, framing, birthday parties,  specialized graphics, and commercial work for realtors, etc.
Studying photography at Austin Peay State University, Ashante is also one of the photographers and editors. Trey, an editor and graphics artist, studies at University of Tennessee–Chattanooga. Both are expert at unusual graphics design and logos.
Casting your eyes around the walls of the Snapshotz Photography office will give you some idea of the wide range of expertise in the photographs displayed.
Whether you have need of a portrait or a huge commercial project, Snapshotz Photography is the place to go. You won't be disappointed.
For more information, visit their website at www.snapshotztn.com [1]
Photo Gallery