Written by Major Ireka Sanders
2nd Brigade Combat Team, 101st Airborne Division (AA) Public Affairs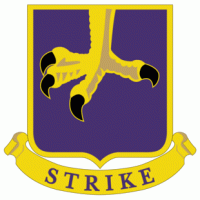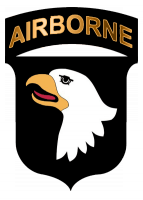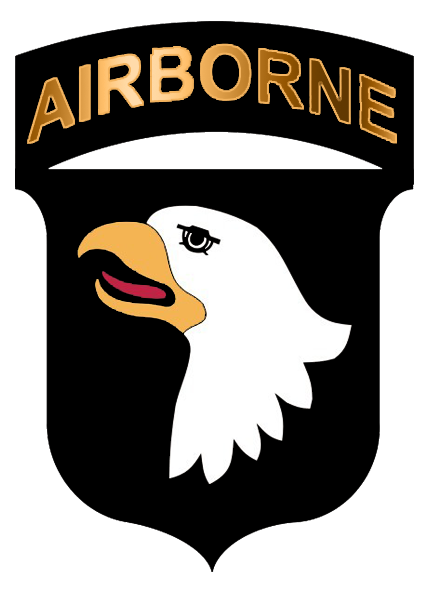 Kara Soar Base, Iraq – The Soldiers on the gun line were asleep when the radio crackled and came to life. Two familiar words followed.
"Fire Mission."
They quickly put on their gear and raced to the M777 howitzer they manned day in and day out. It is always a race. It was their jobs to fire timely, precise munitions. They arrived to the gun to receive further orders.
"Illumination mission; fire when ready."
It was after midnight when an Iraqi intelligence officer partnered with the 1st Squadron, 75th Cavalry Regiment in northern Iraq received a phone call from his brother. The message was terse: His brother lived in a nearby city currently occupied by ISIL, and he was leading a large group of civilians away from the location. The group was in trouble; they had come across rough terrain and suddenly became lost.
"He came out of his office, walked over to us and asked us if we could help," said 1st Lt. Jarrod Snell, a fires support officer in 1-75th Cavalry Regiment currently advising and assisting the Iraqi security forces. "We used our intelligence assets to try and locate them, but they were not in our view; we needed to give them some direction"
Captain Anthony Padalino, a fires direction officer in Task Force Strike, 1st Battalion, 320th Field Artillery Regiment, was on duty the night the request came in.
"The Ninewah Operations Center called and said one of their officers had a family member who was trying to lead a group of civilians to an Iraqi security forces checkpoint and became lost. We called for illumination rounds so they could find their way."
The Iraqi intelligence officer, still on the phone with his brother, confirmed that the group could see the light from the illumination rounds and directed them to walk in its direction.
"A group of about 50 people were picked up on one of our intelligence feeds," said Snell. "We were able to give them direction over the phone on how to get to the road and eventually to the ISF's frontline."
Staff Sergeant Benjamin Campbell, a medic in Task Force Strike, 1-75th Cavalry Regiment, assisted in coordinating the intelligence feed to locate the group of internally displaced personnel and guided them to safety.
"The room erupted in cheers when the ISF received the displaced personnel," said Campbell. The Iraqi intelligence officer became emotional knowing his brother was safe. In an area of Iraq where violence is committed every day, innocent lives had been saved."
The Soldiers at the Kara Soar Base conduct fires in support of force protection and ISF conducting operations west of Makhmour to liberate villages east of the Tigris River. The force protection fires are conducted as counter-fire missions against enemy indirect fire directed at ISF and Coalition forces in that area.
"The humanitarian effort on this day was different," said Campbell. "It is something that I will never forget. I am used to watching rounds fired to destroy things, but today those rounds saved lives."
"What the Iraqi people are dealing with is unimaginable," Campbell said.
One of ISIL's tactics is to use civilians as human shields.
"If you try to leave, you get killed. If you have a cell phone, you get killed," said Campbell. "We helped a large group [of] people get away on that night; it feels good."
"Every mission is important," said Snell. "But it felt good to help one of our partners get his family back. Every day since then he has expressed gratitude."
The Soldiers on the gun line, unware of the significance of the mission, went back to slumber. It was not until daylight that they were informed they had saved lives.
"It is good to know we can contribute to the mission in multiple ways," said Pfc. Alexander Sabol, an artilleryman on the gun line at Kara Soar base. "We are not only damaging the enemy but we are also saving innocent lives."
According to the U.S. Department of State, there are currently 3.4 million IDPs in Iraq; the majority of whom have been displaced since ISIL took over large parts of Iraq in 2014. The U.S. Government is partnering with the Government of Iraq, international relief organizations, and local and international NGOs, to provide humanitarian assistance to IDPs.