Clarksville, TN – Nine female artists from four states have taken over the Crouch Gallery of the Customs House Museum & Cultural Center starting August 5th.
While the museum has featured women artists in its annual Women's History Month exhibitions each March, this is the only annual show with a specific group subject matter: the female form.
Taking its lead from an online blog started by artists Alia El-Bermani, Diane Feissel and Sadie Valeri in March of 2009, the Customs House is one of many galleries and museums across the country to showcase these exhibitions.
While most feature contemporary realists, the Clarksville museum has showcased artists who work in multiple styles. This mix brings something for all appreciators of art a chance to find a favorite.
Included in this year's lineup is Pennsylvania artist Ann Piper. Ann uses portraiture as a vehicle for creating a series of personal vignettes.
She says of her work "I am constantly examining human relationships through these devised images: assigning roles, removing contexts, arranging objects, and offering it up for reinterpretation. By employing metaphor and my own sense of visual symbolism, I develop a "poetic description" of the kind of presence I wish to convey".
Other artists exhibiting in the show include Denise Stewart Sanabria, Chantel Lynn Barber, Sharon Rusch Shaver, Karla Tucker, Mira Gerard, Terri Jordan, Julie Clark Howard, and Tonja Sell, an artist who works in several different media. She has been represented by galleries across the country and her work is in multiple private collections internationally.
Some of Tonja's public work includes murals for the Carnegie Foundation, the Minnesota Discovery Center and public sculpture for the City of Duluth.
Along with the exhibition, the museum will be hosting an encaustic wax painting demonstration by Karla Tucker on August 18th at 12:15pm. This event is part of the monthly Art and Lunch programs and is free to the public. Women Painting Women will be on exhibit through October 23rd.
About the Customs House Museum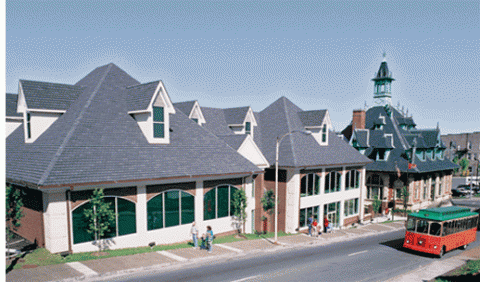 Located in the heart of historic downtown Clarksville, Tennessee, the Customs House Museum and Cultural Center is the State's second largest general museum. The original portion of the building was constructed in 1898 as a U.S. Post Office and Customs House for the flourishing tobacco trade. Incorporating a number of architectural styles, the original structure is one of the most photographed buildings in the region.
With over 35,000 square feet of the region's best hands-on activities and special events…people of all ages agree – the Customs House Museum is well worth the stop!
The Explorer's Gallery is packed with fun, learning and fantasy in Aunt Alice's Attic, McGregor's Market and kitchen, and of course – the Bubble Cave! Finally, get "all aboard" to see our fantastic model trains. Our volunteer engineers "ride the rails" every Sunday afternoon from 1:00pm to 4:00pm.
Regular museum hours are 10:00am to 5:00pm Tuesday through Saturday, and 1:00pm to 5:00pm on Sundays. Adult admission is $7.00, Senior Citizens and College ID $5.00, Ages 6 to 18 $3.00, and under six years and Museum members are free.
The Customs House Museum is located at 200 South Second Street. For more information, call 931.648.5780 or visit their website at www.customshousemuseum.org