APSU Sports Information

Martin, TN – Junior Kirstin Robertson's 10th goal proved to be the most important of the season thus far, Friday at UT Martin, with her 88th minute score lifting Austin Peay State University women's soccer team to a 4-3 victory.
«Read the rest of this article»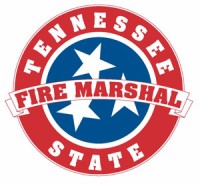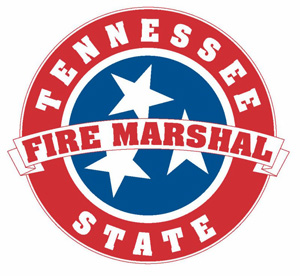 Nashville, TN – With state fire statistics consistently indicating smoking as a major of cause of fire loss, the Tennessee State Fire Marshal's Office (SFMO) reminds Tennesseans that care must be taken with cigarettes.
Fires caused by smoking materials have had a devastating impact on the Volunteer State. The Tennessee Fire Incident Reporting System shows that during 2011-2015, Tennessee fire departments responded to 3,916 smoking-material fires.
«Read the rest of this article»
Clarksville, TN –  Ricky Cumberland, a 20-year veteran of Clarksville Fire Rescue, has been promoted to Fire Marshal, Fire Chief Mike Roberts announced Friday.
Cumberland, 51 and a 1993 graduate of Austin Peay State University, has served as a Fire Prevention Officer with the department since 2001. He joined the city fire department in 1996 as a firefighter after three-years as a Clarksville Police Officer.
He officially begins as Fire Marshal on October 1st, and succeeds Ray Williams, who was promoted to Deputy Fire Chief earlier this year.
«Read the rest of this article»
APSU  Sports Information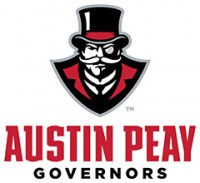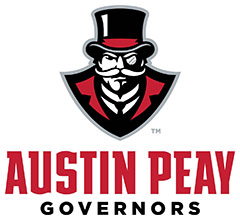 Clarksville, TN – Coming off solid performances at last weekend's home meet, Austin Peay State University men and women's cross country teams travel to Oxford, Alabama, for the JSU Invitational, Saturday, at Oxford Lake.
The men will run an 8K race beginning at 8:30am, while the women participate in a 5K at 9:30am. Twenty universities will be represented at the event, including seven Division I schools joining APSU – Chattanooga, Georgia Southern (women only), Georgia Tech, Jacksonville State, Kennesaw State, Mercer and Troy.
«Read the rest of this article»

Clarksville, TN – Three Clarksville men have been arrested for violations of the sex offender registry in three separate incidents.
Investigators Jeffrey Morlock and Al Maynard with the Montgomery County Sheriff's Office were notified by the Clarksville Montgomery County School System after the three men used the new visitor management sign-in process.
The school system's new sign-in process provides an immediate check through the state and national sex offender database.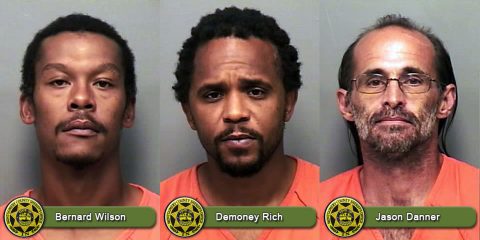 «Read the rest of this article»
Tennessee Titans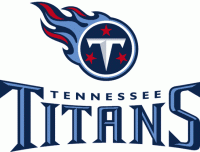 Nashville, TN – The Tennessee Titans-Houston Texans rivalry is in its 15th year since the expansion Texans began play and the AFC South was formed in 2002. In 28 games, the Titans are 15-13 against the Texans, including an 8-6 mark at Nissan Stadium and a 7-7 record at NRG Stadium.
While the Titans have the advantage in the series, the Texans have won seven out of the last eight battles, including a current four-game streak.
The last time the teams met at NRG Stadium was November 1st, 2015, when quarterback Zach Mettenberger (22-of-31 for 171 yards and an interception) started for an injured Marcus Mariota (knee).
«Read the rest of this article»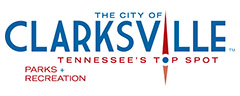 Clarksville, TN – Jennifer Byard, who has distinguished herself as a leader in positions with several city departments, has been named director of the Clarksville Department of Parks and Recreation, Clarksville Mayor Kim McMillan announced Friday.
Byard had been Assistant Director since January 2015 and served as interim director of the department after Director Mark Tummons resigned in July to take a position in Texas.
«Read the rest of this article»
#11/11 Tennessee at #25/20 Georgia
Saturday, October 1st, 2016 | 2:30pm CT
Athens, GA | Sanford Stadium | TV: CBS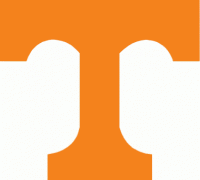 Knoxville, TN – No. 11/11 Tennessee heads to Athens, GA, to face No. 25/20 Georgia on Saturday at Sanford Stadium for a 2:30pm CT game on CBS.
SEC Nation will be on site in Athens at Myers Quad on Saturday. The show runs from 9:00am CT to 11:00am CT on SEC Network. Maria Taylor (bio) hosts the traveling pregame show, navigating the Saturday morning conversations with analysts Tim Tebow, Marcus Spears and Paul Finebaum. Laura Rutledge provides live reports of the sights and sounds of southern tailgating.
Fans who arrive early will receive a free SEC Nation t-shirt and chance to win tickets to the SEC Championship, a Regions bike, Belk prize pack, and more.
«Read the rest of this article»
Clarksville, TN – A coalition of local governments and workforce development agencies is looking for military spouses in the community to help with a study of how veterans make a successful transition into civilian employment.
«Read the rest of this article»
APSU Sports Information

Clarksville, TN – Early Friday morning, the champs will be back on the hardwood.
Austin Peay State University men's basketball team officially kicks off its fall with a 7:00am, Friday, September 30th practice, marking the formal start to the Governors defense of their Ohio Valley Conference Tournament title.
«Read the rest of this article»