Clarksville, TN – Due to a number of unforeseen circumstances and scheduling conflicts, Visit Clarksville announces the cancellation of the Multiverse Entertainment Expo (ME2Con) on November 4th-6th, 2016 which was to be held at the Riverview Inn.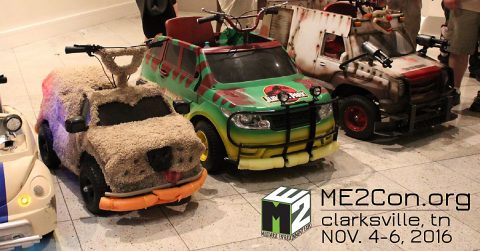 "We want nothing but the best for our vendors, guests, and attendees and feel that continuation of the event at this point would bring less than the absolute best experience for all attending and participating in ME2Con," said event organizers.
"We would like to thank all who have worked over the last 18 months to help promote, organize, sponsor, and facilitate the event. ME2Con could never have made it off the ground without their support and love for conventions like this."
ME2 will be issuing 100% refunds to those who have purchased badges, vendors, and sponsors. For more information, please contact Sara Tanguay at 931.245.4344 or
About Visit Clarksville
The Clarksville-Montgomery County Tourism Commission was established by the State of Tennessee in 1979 to positively influences tourism in the Clarksville-Montgomery County area by promoting tourist attractions, hosting conventions, group tours and engaging in large-scale marketing efforts.
In 2015, the organization adopted the Visit Clarksville brand. Visit Clarksville is governed by nine board of director members who are selected jointly by the City of Clarksville and Montgomery County Mayors, and is funded by a portion of the local hotel-motel tax.