Clarksville, TN – Last night, November 20th, 2016 around 11:00pm, when it was about 25 degrees outside, Clarksville Police Department Field Training Officer Ronnie Brown and the recruit he is training, CPD Officer Douglas Terrill, found a 4 to 5-month-old puppy roaming around in the elements.
FTO Brown—"The poor little girl was freezing."
FTO Brown then took her to his sister-in-law's house for the night.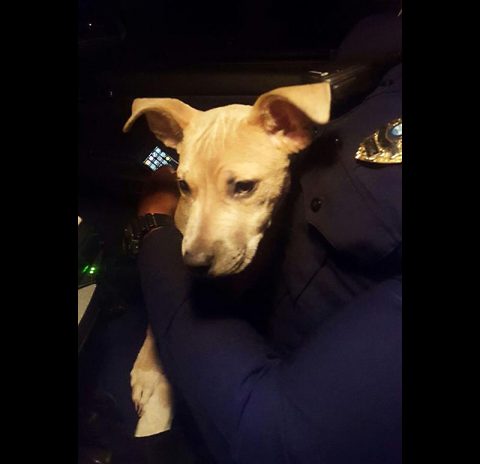 Their plan was to take the dog to the vet to scan for a chip and then search the neighborhood for the owner.
FTO Brown—"We just wanted to get her out of the cold and somewhere safe for the night."
The search for the owner is ongoing, but she is safe and warm and hopefully will be at her home soon.
Great job, FTO Brown and Officer Terrill!