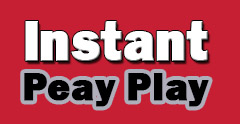 Clarksville, TN – Austin Peay State University's women's basketball went 3-1 in its season-opening homestand, its best start to a season since 2002 when they went 27-4 overall, but despite the solid beginning to the campaign an early report card has a few mixed returns.
While the overall grade would have to be a C+ so far, several areas still need some extra work before Ohio Valley Conference play begins on December 29th versus Morehead State.
Report Card
Post Play offense: (B)
To no one's surprise, the offense so far this season has been centered on senior post player Tearra Banks, who is averaging 13.3 points per game – while connecting on 60 percent of her shots from the field.
Add in junior Brianne Alexander's 11.3 (ppg) and 52.9 percent field goal percentage and the Govs are getting an average of 21.8 points per game from its two main post players and a field goal percentage of just under 58 percent.
Perimeter shooting: (D)
While the Govs had had good production in and around the goal, the same can't be said about its outside shooting in its first four contests.
Austin Peay has only managed to hit on 25.3 percent of its shots from behind the three-point arc (21-83) and if you take away sophomore guard Keisha Gregory's 5 of 12 shooting, the Govs percentage drops to 22.5 percent.
Redshirt sophomore Fallon Felts and junior Madison Rich have proven they can knock down shots from behind the arc, but so far the two have only made four 3s this season – all by Felts – they, or one of the other perimeter players must step up their shooting or teams will collapse their defense in on Banks and Alexander.
Free throw shooting: (C-)
While the Govs have done a good job at getting to the free throw line (leading the OVC with 96 attempts) in its first four games, averaging 24 free throws per contest, but they are only hitting 62.5 percent of those attempts (currently 8th best in the conference).
If their outside shooting continues to struggle they will have to do better, much better, at the free throw line to compensate.
Rebounding: (B)
Austin Peay has been solid in its rebounding in its first four games, averaging 42.8 per contest, compared to 35.3 for its opponents – an average of +7.5.
Overall, Austin Peay is success rate of 74.2 percent in defensive rebounding percentage and a 36.6 percent in offensive rebound percentage.
Defense: (C+)

The Governors have been stingy on defense so far, only allowing opponents to average 59 points per game so far, while holding the other teams to a 35.8 percent shooting percentage overall.
But the Govs need to improve on its perimeter defense, with opponents' shooting percentage from behind the arc jumping to 40.7 percent.
While the Govs have turned up its defense so far this season, they have limited their opponents to just 55 total free throw attempts – an average of just under 14 attempts a contest.
Intangibles: (C+)
The Govs have seemed to buy in to what second-year head coach David Midlick has wanted them to do this season and if they can continue to build on this strong start they may just be able to make a run at their first overall winning season since the 2008-09 campaign.