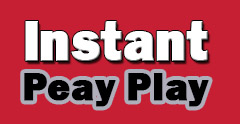 Clarksville, TN – Austin Peay State University's Athletic Department had 13 former and current student athletics participate in the schools December 9th Winter Commencement ceremonies, held in the Dunn Center.
The 13 Govs that picked up their degrees were spread out over seven teams; with football leading the way with five, followed by baseball (3) and volleyball, women's soccer, women's tennis and women's golf all having one graduate.
Just a month ago the latest annual NCAA graduation success rate report, which included the current federal graduation rates for each of the department's 13 sports, showed the graduation success rate (GSR) for Austin Peay's athletics department saw 82 percent of its students who entered college in 2009 graduate within six years — the eighth consecutive year Austin Peay has shown improvement in its graduation success rate.
The APSU athletics department also showed improvement in its federal graduation rate (FGR), as 63 percent of students who entered the university in 2009 graduated within six years of their initial enrollment.
Of the 13, four will continue their education as they also continue their respective athletic careers for the Govs, with pitchers Levi Primasing and Jordan Witcig still playing baseball, Kelsey Schutt playing golf and Jacey Scott currently playing basketball for the women's basketball team.
Heading the graduating class are two outstanding female athletes in soccer's Gina Fabbro and volleyball's Sammie Ebright.
Fabbro was a four-year starter and two time All-Ohio Valley Conference Second-Team selection for APSU, who finished with 18 career goals – fourth-most in school history – and 45 total points, also the fourth-most in the program's history. She is also ranked in the Top-10 all-time in assists.
Ebright was a four-year starter for the Govs after sitting out her true freshman year receiving a red-shirt, and helped lead the Govs to a 24-win season this fall – the fourth-most in a single season in school history, while the win total was the most of all the NCAA Division I teams in the state of Tennessee.
In her four seasons, Ebright recorded 773 kills and 928 digs in her career; while being named to the All-OVC All-Newcomers team in her first season.
Rounding out the other Govs that graduated last Friday were: Kyle Blackburn (baseball); Tyler Miles, Gino Roberson, Trey Salisbury, Montez Carlton and B.J. Wilson (football) and Mary Therese Kubek (women's tennis).