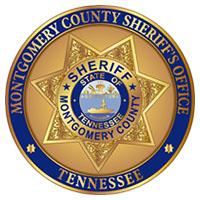 Clarksville, TN – Family, friends, and coworkers proudly watched as Montgomery County Sheriff John Fuson conducted a swearing in ceremony for seven new jail deputies Monday afternoon.
William Baldwin, Austin Brown, Eliel Barbosa, John Ravis, Ryan Stach, Michelle Wacker, and Kristen Mendes have all been assigned to the Detention Division.
Other recent new hires include Dyonlzy Blonski and Joel Kuan Jr. They have been assigned to work as clerks in booking.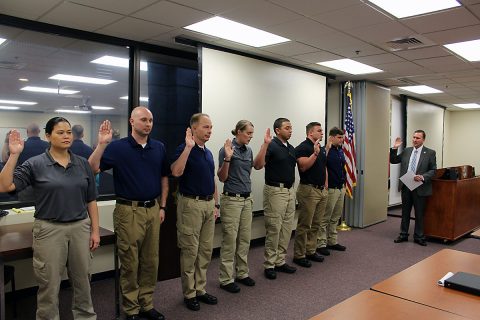 "It is a joy to watch with family and friends as these deputies take their first steps in service to their community," said MCSO Assistant Chief Douglas Tackett. "I know they will make Montgomery County proud."