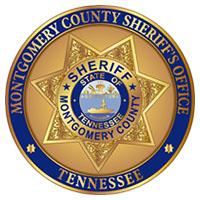 Clarksville, TN – Two Deputies with the Montgomery County Sheriff's Office were recognized by a local civic organization for their service to the community.
Paul Hunt received the Deputy of the Year Award for his heroic actions on the night of January 28th, 2007 when he was dispatched to Zinc Plant Bridge for a possible suicide attempt.
Upon arrival Hunt noticed a man sitting in a manner as if he intended to fall of the bridge.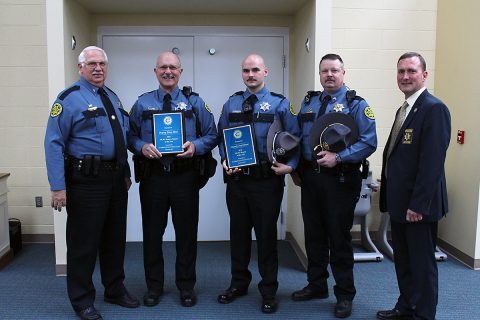 An off duty Clarksville Police Department officer passing in the area stopped to offer assistance. Through conversation with the man it was determined he did intend to commit suicide.
After attempts to reason with him failed, they initiated a countdown with their hands and simultaneously pulled the man from the bridge. Their quick action saved the man's life.
Steve Moss received the Reserve Deputy of the Year Award. He regularly volunteers to transport mental health patients to medical facilities across the state, serve warrants, and provide security at local events.
Moss also buys Halloween candy every year and distributes it in neighborhoods throughout the county. His dedication sets a high standard for all reserves to follow.
The Clarksville Civitan Clubs recognizes first responders with an awards luncheon held every year in March at First Baptist Church.