Topic: First Baptist Church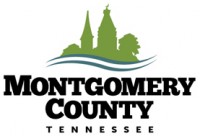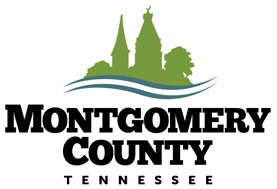 Montgomery County, TN – Montgomery County Mayor Jim Durrett would like to thank all of the businesses and organizations who have fed the frontline workers at the Montgomery County Health Department COVID-19 Coronavirus vaccination site.
Since January, nine businesses and organizations have provided lunch for the staff located at the site.
«Read the rest of this article»

Clarksville, TN – On behalf of our First Baptist Clarksville Downtown, Kirkwood, Hispanic, and Korean campuses, we want to inform you that we will temporarily transition to an online format for the remainder of the year including our Christmas Eve Candlelight Service and into the New Year.
«Read the rest of this article»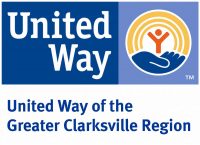 Clarksville, TN – United Way of the Greater Clarksville Region has put together a Farmers to Families event at 1:00pm on October 21st in First Baptist Church's preschool parking lot at Hiter Street and Commerce Street.
This event is a result of a partnership between Carolyn Watson, Director of the Cumberland Baptist Disaster Relief Team, and the United Way of the Greater Clarksville Region along with Clarksville Mayor Joe Pitts, Stewart County Mayor Robin Brandon, and Houston County Mayor Paul Bailey to provide more than 1,200 food boxes to local families in need.
«Read the rest of this article»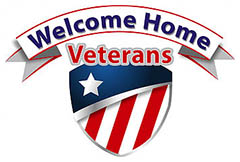 Clarksville, TN – The annual Welcome Home Veterans Celebration brought a busy schedule of events over a five day period, all designed to honor and celebrate our Veterans.
Activities began on Wednesday with the arrival of the American Veterans Traveling Tribute Wall, the Korean War Memorial and the 9/11 Never Forget Mobile Exhibit at Beachaven Winery. A procession actually began at Appleton Harley Davidson and traveled through town, delivering the impressive displays to their temporary location.
«Read the rest of this article»

Clarksville, TN – The Austin Peay State University (APSU) Foundation received two generous gifts from Don Jenkins and Sandy Jenkins to establish the Jenkins Family PELP Endowment and the Jenkins Family Finish Line Scholarship. Their generosity will provide financial aid for many deserving students.
«Read the rest of this article»
Visit Clarksville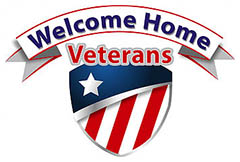 Clarksville, TN – Visit Clarksville announces that on Saturday, September 15th, 2018, Historic Downtown Clarksville will welcome hundreds of veterans for Clarksville's our Welcome Home Veterans Celebration Parade.
Starting at 10:00am from First Baptist Church, veterans from near and far will be honored with marching bands, JROTC units, active duty soldiers, floats and more.
«Read the rest of this article»
Written by Joe Pitts
Tennessee State Representative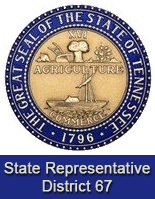 Clarksville, TN – On Thursday, July 19th, 2018 at 10:00am a ceremony will be held to officially designate the naming of a portion of Hwy 41A North, also known as Providence Boulevard, as the Pastor Jimmy Terry, Sr. Memorial Highway at First Baptist Church in Clarksville.
A presentation of the signage marking the designation will be made to Sister Servella Terry, widow of the late Pastor Jimmy Terry, and she will also make remarks at the event.
The Montgomery County delegation of the Tennessee General Assembly sought passage of the bill to honor the life, legacy and memory of Pastor Terry after his passing in June 2017.
«Read the rest of this article»

Clarksville, TN – The Academy for Academic Excellence held it Class of 2018 Graduation and Awards Ceremony recently at First Baptist Church.
The evening began with a performance by the Music For Mercy Band, as friends and families of this year's seven graduating seniors entered the venue. The band was formed after the passing of AAE's Founder and Director Mercy Yrabedra in 2012, to honor her legacy as a musician and educator.
«Read the rest of this article»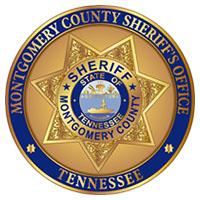 Clarksville, TN – The Montgomery County Sheriff's Office conducted 12 Civilian Response to Active Shooter Event (CRASE) classes last year. The course was taught to schools, churches, nonprofit organizations, and large businesses.
Several churches in the county hosted a CRASE training class and opened their doors to other churches to attend. One of the largest classes was held at First Baptist Clarksville Church located on Madison Street. Over 200 people attended the class.
Other classes were held at Trinity Episcopal Church, Salem United Methodist Church, Tabernacle Baptist Church, Workforce Essentials, and Hankook Tire.
«Read the rest of this article»
Clarksville mourns passing of man who led Fire Department from 1985-99
Clarksville, TN – Fire Chief Gordon Eugene Keel, who served the citizens of Clarksville for 47 years as a firefighter and Fire Department leader, died Tuesday, October 24th, 2017, at his home in Port Royal, TN. He was 87.
Clarksville Fire Rescue Chief Mike Roberts, who was hired, trained and promoted into department leadership by Chief Keel, spoke with fondness and respect for his mentor on Wednesday.
«Read the rest of this article»