Clarksville, TN – Children across the nation recently celebrated the birthday of Dr. Seuss with Read Across America Day. The Roxy Regional Theatre continues the celebration in Historic Downtown Clarksville with the staging of "SEUSSICAL: The Musical", opening this Friday, March 17th, and continuing through April 8th.
Kendall Adaire Payne stars as The Cat in the Hat in this musical extravaganza that is sure to entertain the entire family.

"The Cat in the Hat is the narrative host who guides the audience through the show," Payne said. "He pops up here and there and pretty much everywhere, usually out of nowhere, with comedic blurbs."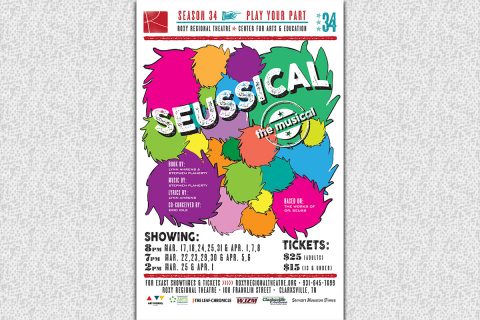 The Cat in the Hat guides the audience into The Jungle of Nool. Deep in the jungle, Horton (Oliver Pierce), a kind-hearted elephant, discovers a speck of dust that contains Whoville, where he meets Jojo (Kylan Elizabeth Ritchie).
"She is kind of the writer of the story in the sense that she thinks it all up," Ritchie said.
Jojo has been sent off to military school because she was thinking too many "thinks."
"She is one of the outcasts," Ritchie said. "She is one of the only ones who actually thinks differently and that is not accepted because, of course, she is a Who."
Upon discovering the Whoville speck of dust, Horton decides he must protect it, but he also is watching over an egg abandoned by Mayzie la Bird (Jessica Medoff).
"I've heard her referred to as Lazy Mayzie, because Mayzie is very self-centered," Medoff said. "She has an egg that she needs to sit on for a long, long time. But she has better plans for herself, so she convinces Horton to sit on her egg."
The other animals in the jungle do not believe that Whoville exists in a speck of dust and ridicule Horton. Because of his belief in Whoville, Horton faces danger, kidnapping and a trial, but his loyal neighbor the intrepid Gertrude McFuzz (Melissa Silengo) never loses faith in him.
Ultimately, the powers of friendship, loyalty, family and community are challenged and emerge triumphant.
This charming musical by Tony Award winners Lynn Ahrens and Stephen Flaherty is a testament to individuality and the value of standing by your convictions.
"All of the characters that you find in this play and in Dr. Seuss' books have characteristics of humans — good and bad. You see them redeem themselves. You see them struggle," Medoff said.
"You have outcasts, and you have people who are boastful like Mayzie, and you have people who are afraid and overcome these things. And, in the end, everybody learns something about themselves," stated Medoff.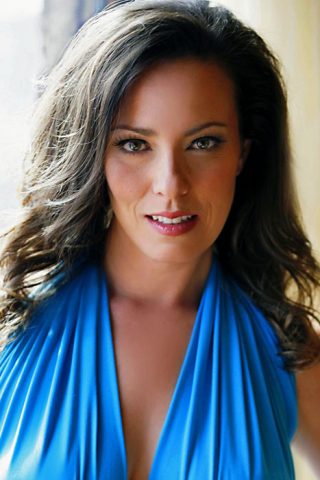 In addition to the public showtimes — 8:00pm on Fridays and Saturdays, 7:00pm on Wednesdays and Thursdays through April 8th, with 2:00pm matinees on Saturday, March 25th and April 1st– the production also will be staged during the day for students of the Clarksville-Montgomery County School System and surrounding counties.
"We are doing this for a lot of children, and I think that is wonderful," Medoff said. "I am a huge advocate for people who don't get to see the arts as often as others, so the fact that children are coming from all over the county is just fabulous."
SEUSSICAL is directed by Ryan Bowie, Roxy executive director, with choreography by Emily Rourke. The show also features Shuga Henry as Sour Kangaroo, along with Bowie, Rourke, Grant Fitzgerald, Beth Kirby, Jackie Ostick and Scotty Phillips.
Rounding out the cast as citizens of Whoville and the Jungle of Nool are seventeen local youth: Caibo Beaver, Jade Beaver, Marlon Cuevas, Lorraine Cutting, Melina Dorsey, Aramae DoVanne, Ava DoVanne, Hayden Gilbreath, Jasmine Holmes, Hailey Lehman, Carleah Ludiker, Sylvia Mendiola, Julia Owen, Emma Petrie, Lillie Rich, Mikquala Skelton and Rhianna Turville.
The production is made possible in part through the generous support of Altra Federal Credit Union. Additional funding support has been provided by Hugh and Joy Hatcher.
Admission is $25.00 for adults and $15.00 for children ages 13 and younger. Due to the double casting of children, the traditional opening night pay-what-you-can preview will be spread over the first two performances. All tickets not pre-sold at the regular ticket price will go on sale at 7:30pm on Friday, March 17th, and Saturday, March 18th, for a $5.00 minimum donation.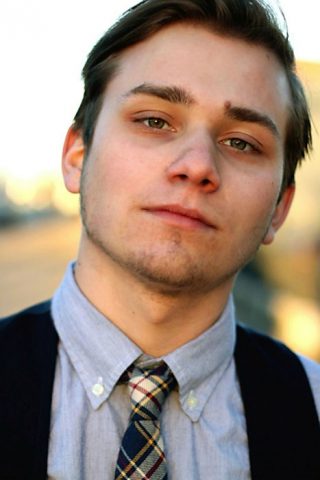 Tickets may be reserved online at www.roxyregionaltheatre.org, by phone at 931.645.7699, or at the theatre during regular box office hours — 9:00am-2:00pm Monday through Friday — and one hour prior to curtain.
Military, Austin Peay State University students and CitySaver coupon holders can receive two tickets for the price of one to Wednesday and Thursday performances during the run.
The Roxy Regional Theatre is a 501(c)(3) nonprofit organization dedicated to the support of the arts. It is located at 100 Franklin Street in Historic Downtown Clarksville.
The box office can be reached at 931.645.7699.
For more information visit www.roxyregionalthreatre.org