2017 Best Cities to Build a Forever Home, Released by Personal Finance Website GoodCall.com

Clarksville, TN – Data analysts from GoodCall.com released the 2017 list of Best Cities to Build a Forever Home outlining the cities that offer the best conditions for building a lifelong dream home.
While five of the top ten cities are located in Texas, Tennessee's top ranked city is Clarksville, which ranks #59 of the 468 cities evaluated. The only other Tennessee city listed in the top 100 is Murfreesboro, which ranks #96.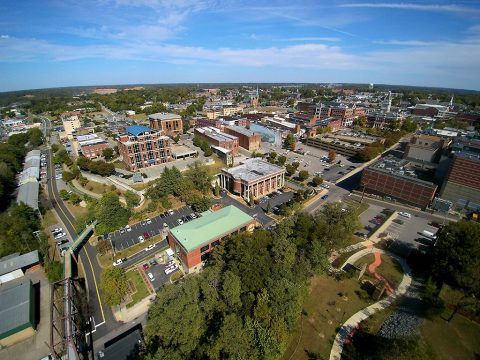 Cities were ranked on seven criteria:
Cost to Build a Custom Home: The average amount paid for a custom home as a percentage of the city's median household income
Affordability – The area's cost of living percentage relative to the national average
Net Migration – percentage population change between 2010 and 2015
Unemployment – percentage of unemployed citizens
Home Value Recession Recovery- The change in median home value between 2009 and 2015
Crime Rate – The number of crime incidents per 1,000 residents
Educational Values – The percentage of residents age 25 or older with a bachelor's degree or higher and/or high school diploma or higher
"The best places to build a potential home have strong housing markets and growing economies, plus good educational values and low crime that make them attractive long-term. Most of the locations are in the Midwest and South, since the low costs of living in these areas make building a dream home more affordable," says Claire Etheridge, data analyst for GoodCall.com.
"We continue to see Clarksville and Montgomery County rank high in these types of reports because of sustained positive trends in these critical areas," said Economic Development Council Executive Director Cal Wray. "People from around the nation — and even around globe — are attracted to this area because we offer so much, including proximity to Nashville amenities at an affordable cost of living and relatively low tax base."
Specific data that led to Clarksville's ranking is below. Data for the top 100 ranked cities, along with the full report/methodology can be found at https://www.goodcall.com/data-center/2017-best-cities-build-forever-home
Custom Home Cost in Years of Median Income: 11.25
Cost of Living (% of national average): 91.9
Post-recession home value growth: 16%
Crime Rate (per 1,000 residents): 34.4
Unemployment Rate: 7.2%
Net Migration (change 2010-15): 10%
Residents with at least a bachelor's: 26.4%
Residents with at least a high school diploma: 93.7%
Data sources include Sperling's Bestplaces, Houzz.com, FBI Crime Data, and the U.S. Census Bureau.
GoodCall's mission is to help people make easier personal finance decisions about college, careers and beyond. Good Call provides tools, resources and data insights to make financial independence a reality for students, recent graduates, families and retirees.
About the Clarksville-Montgomery County Economic Development Council
The Economic Development Council was formed in 1995 to develop, coordinate and implement a comprehensive marketing plan for economic development in Clarksville-Montgomery County. This strategic marketing initiative and funding mechanism is now the 501(c) (3) Aspire Clarksville Foundation and is governed and funded solely by private investors.