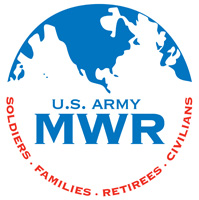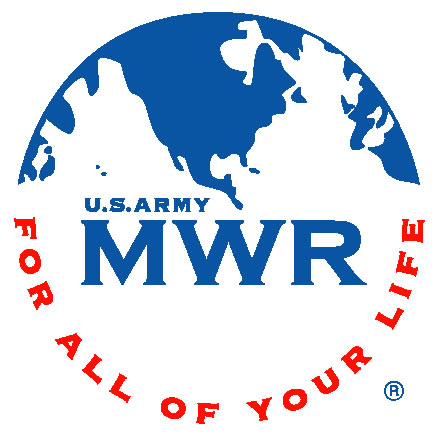 Fort Campbell, KY – Fort Campbell Leisure Travel Services (LTS) is excited to announce the dates for the 2017 Tennessee Titans ticket sale. Season tickets will be sold first with any tickets that are left from the season pass sale, being sold as individual game tickets.
The season pass sale will be one day only, first come first served. No preregistration is necessary for season pass purchases. Individual game tickets will have a limited availability and will be sold on a first come first served basis.
No preregistration is necessary for individual ticket purchases.
All seats are located in section 102, first level on the north end zone.
Please note that no camping will be allowed, Exchange Mall doors will not open prior to 7:00am, and persons waiting in line shall not block kiosk vendors and storefronts.
Season Pass Sale begins August 3rd, 2017 at 10:00am.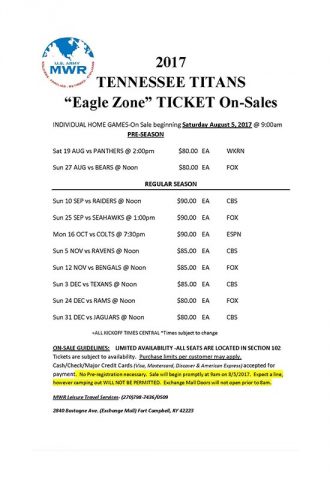 Individual Game Tickets go on sale on August 5th, 2017 at 9:00am.
Season Passes are $825.00 per seat
Individual Game, Pre-Season tickets are $80.00 each.
Individual Game, Regular Season tickets are $80.00 to $90.00 each depending on the game.
Leisure Travel Services is located in the Exchange mall which is located at 2840 Bastogne Avenue, Fort Campbell, KY.
For additional information, please call 270.798.7436/0509.