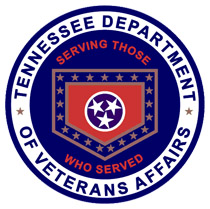 Nashville, TN – Tennessee Governor Bill Haslam and Department of Veterans Services Commissioner Many-Bears Grinder recognize the service and sacrifice of U.S. Army Sergeant Eric M. Houck, 25, of Baltimore, Maryland, Sergeant William M. Bays, 29, of Barstow, California and Sergeant Dillon C. Baldridge, 22, of Youngsville, North Carolina.
The Fort Campbell soldiers were serving with the 101st Airborne Division in Afghanistan in support of Operation Freedom Sentinel when they were killed on June 10th.

"As we pause to remember these brave men and their families, let's also take a moment to recognize that our troops continue to face life-threatening situations to preserve our safety and freedom," Haslam said. "Our thoughts, prayers and condolences go out to the grieving families left behind and the Fort Campbell community."
"Each of these heroes have now become part of our country's history, but it is the legacy they left with their families and fellow soldiers that will have the largest impact on enriching future generations to come," Grinder said. "This tragic loss will leave a mark on all of those who value the ultimate sacrifice, but a permanent void for those who knew and loved them the most."
Sergeant Eric Houck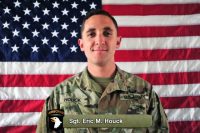 Sergeant Houck's remains will arrive at the Nashville International Airport on Sunday, June 18th at 11:05am (CDT). Media and public must be staged at the Air Cargo Building at 963 Airport Service Road in Nashville by 10:30am (CDT). Interviews with family members will not be provided.
Funeral services for Sergeant Houck will be at the Community Chapel on Fort Campbell at 3934 Indiana Avenue on Tuesday, June 20th at 11:00am (CDT). Graveside service will be at the Kentucky Veterans Cemetery West at 5817 Fort Campbell Boulevard, Hopkinsville, KY on June 20th at 1:00pm (CDT). Interviews with family members will not be provided.
Houck is survived by his wife Samantha, their children Eric and Violet, parents Lisa and Robert Houck and sister Jessica Houck.
Sergeant William Bays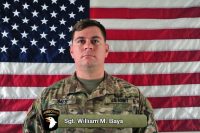 Visitations for Sergeant Bays will be at McReynolds-Nave & Larson Funeral Home at 1209 Madison Street in Clarksville on Thursday, June 22nd from 4:00pm to 7:00pm and on Friday, June 23rd at the Community Chapel on Fort Campbell at 3934 Indiana Avenue from 11:00am to noon with the funeral services immediately following visitation. Interviews with family members will not be provided.
No burial information is available, but full military honors will be conducted on Friday, June 23rd at Belmont Cemetery at KY-102, Allensville Road in Allensville, Kentucky at 2:00pm (CDT).
Bays is survived by his wife Jasmine, daughers Laura, Mia and Julia, parents Timothy and April Bays and sisters Lindsay Bays and Brenda Griner.
Sergeant Dillon Baldridge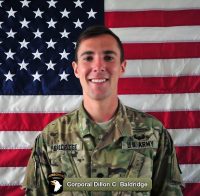 Sergeant Baldridge will be laid to rest in North Carolina, but no other information is available.
Baldridge is survived by his mother Tina Palmer and step-father Thomas Palmer, father Christopher Baldridge and step-mother Jessie Baldridge, brothers Ethan Baldridge and Zachary Palmer and sister Isabel Palmer.