Topic: Baltimore MD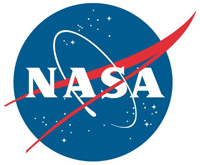 Baltimore, MD – Researchers will use NASA's upcoming James Webb Space Telescope to study Beta Pictoris, an intriguing young planetary system that sports at least two planets, a jumble of smaller, rocky bodies, and a dusty disk.
Their goals include gaining a better understanding of the structures and properties of the dust to better interpret what is happening in the system. Since it's only about 63 light-years away and chock full of dust, it appears bright in infrared light – and that means there is a lot of information for Webb to gather.
«Read the rest of this article»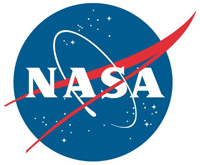 Greenbelt, MD – A planet in an unlikely orbit around a double star 336 light-years away may offer a clue to a mystery much closer to home: a hypothesized, distant body in our solar system dubbed "Planet Nine."
This is the first time that astronomers have been able to measure the motion of a massive Jupiter-like planet that is orbiting very far away from its host stars and visible debris disk. This disk is similar to our Kuiper Belt of small, icy bodies beyond Neptune.
«Read the rest of this article»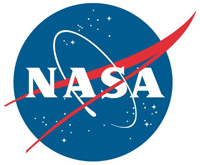 Greenbelt, MD – Astronomers have caught a rare look at a rapidly fading shroud of gas around an aging star. Archival data from NASA's Hubble Space Telescope reveal that the nebula Hen 3-1357, nicknamed the Stingray nebula, has faded precipitously over just the past two decades. Witnessing such a swift rate of change in a planetary nebula is exceeding rare, say researchers.
Images captured by Hubble in 2016, when compared to Hubble images taken in 1996, show a nebula that has drastically dimmed in brightness and changed shape.
«Read the rest of this article»
Tennessee Titans (6-3) at Baltimore Ravens (6-3)
Sunday, November 22nd, 2020 | 1:00pm ET/noon CT
Baltimore, MD | M&T Bank Stadium | TV: CBS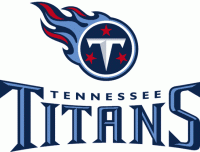 Nashville, TN – The Tennessee Titans travel to Baltimore this week to face the Ravens in a battle of AFC playoff contenders with identical 6-3 records. Kickoff at M&T Bank Stadium is scheduled for 1:00pm ET/noon CT on Sunday, November 22nd, 2020.
The Ravens announced that they will not host fans for the game after consulting with government and public health officials.
«Read the rest of this article»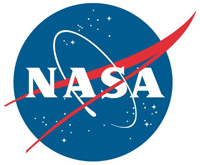 Pasadena, CA – Data from NASA instruments aboard the ESA (European Space Agency) Rosetta mission have helped reveal that comet 67P/Churyumov-Gerasimenko has its own far-ultraviolet aurora.
It is the first time such electromagnetic emissions in the far-ultraviolet have been documented on a celestial object other than a planet or moon. A paper on the findings was released today in the journal Nature Astronomy.
«Read the rest of this article»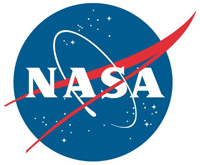 Pasadena, CA – An international team of astronomers using NASA's Transiting Exoplanet Survey Satellite (TESS) and retired Spitzer Space Telescope has reported what may be the first intact planet found closely orbiting a white dwarf, the dense leftover of a Sun-like star, only 40% larger than Earth.
The Jupiter-size object, called WD 1856 b, is about seven times larger than the white dwarf, named WD 1856+534. It circles this stellar cinder every 34 hours, more than 60 times faster than Mercury orbits our Sun.
«Read the rest of this article»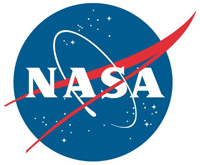 Greenbelt, MD – NASA says that as nuclear fusion engines, most stars live placid lives for hundreds of millions to billions of years. But near the end of their lives they can turn into crazy whirligigs, puffing off shells and jets of hot gas.
Astronomers have employed Hubble's full range of imaging capabilities to dissect such crazy fireworks happening in two nearby young planetary nebulas. NGC 6302 is dubbed the Butterfly Nebula because of its wing-like appearance. In addition, NGC 7027 resembles a jewel bug, an insect with a brilliantly colorful metallic shell.
«Read the rest of this article»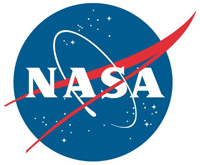 Greenbelt, MD – NASA's Hubble Space Telescope and the ground-based Gemini Observatory in Hawaii have teamed up with the Juno spacecraft to probe the mightiest storms in the solar system, taking place more than 500 million miles away on the giant planet Jupiter.
A team of researchers led by Michael Wong at the University of California, Berkeley, and including Amy Simon of NASA's Goddard Space Flight Center in Greenbelt, Maryland, and Imke de Pater also of UC Berkeley, are combining multiwavelength observations from Hubble and Gemini with close-up views from Juno's orbit about the monster planet, gaining new insights into turbulent weather on this distant world.
«Read the rest of this article»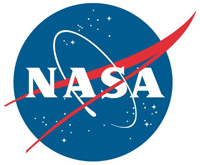 Greenbelt, MD – NASA is celebrating the Hubble Space Telescope's 30 years of unlocking the beauty and mystery of space by unveiling a stunning new portrait of a firestorm of starbirth in a neighboring galaxy.
In this Hubble portrait, the giant red nebula (NGC 2014) and its smaller blue neighbor (NGC 2020) are part of a vast star-forming region in the Large Magellanic Cloud, a satellite galaxy of the Milky Way, located 163,000 light-years away. The image is nicknamed the "Cosmic Reef," because it resembles an undersea world.
«Read the rest of this article»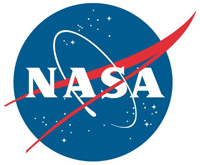 Greenbelt, MD – NASA's Wide Field Infrared Survey Telescope (WFIRST) will search for planets outside our solar system toward the center of our Milky Way galaxy, where most stars are. Studying the properties of exoplanet worlds will help us understand what planetary systems throughout the galaxy are like and how planets form and evolve.
Combining WFIRST's findings with results from NASA's Kepler and Transiting Exoplanet Survey Satellite (TESS) missions will complete the first planet census that is sensitive to a wide range of planet masses and orbits, bringing us a step closer to discovering habitable Earth-like worlds beyond our own.
«Read the rest of this article»