Topic: Fort Campbell Soldiers
101st Airborne Division (Air Assault) Public Affairs Staff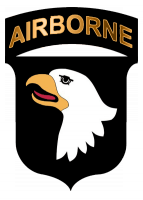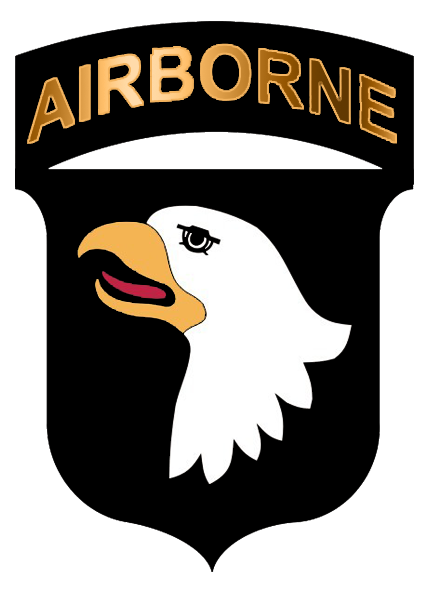 Fort Campbell, KY – About 40 Soldiers returned to Fort Campbell, May 23rd, 2020 following a deployment in support of COVID-19 Coronavirus relief efforts.
The Soldiers, who are assigned to the 501st Medical Company (Area Support), deployed April 18th and provided medical treatment, behavioral health care, COVID-19 Coronavirus screening and laboratory testing, radiological support, and forward medical logistics management to more than 4,000 U.S. Department of Defense service members in New York, New Jersey, Massachusetts, Connecticut and Pennsylvania.
«Read the rest of this article»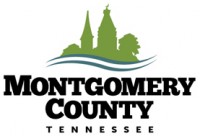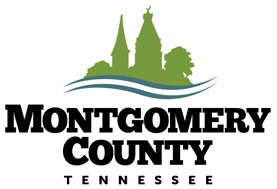 Montgomery County, TN – Montgomery County Mayor Jim Durrett, signed Emergency Executive Order #5 today, Tuesday, April 7th, 2020 as a required formality for the extension of the Declaration of the State of Emergency allowed under TCA 58-2-110, that went into effect March 17th, 2020 as well as existing Emergency Executive Orders #1, #2, #3 and #4.
This means that the original declaration of a state of emergency, as well as the emergency orders that followed, have been extended, as allowed by law, for an additional seven days beginning April 8th at 12:01am and ending April 15th, at which time evaluation to further extend the orders will be determined.
«Read the rest of this article»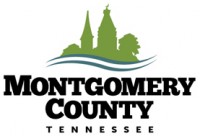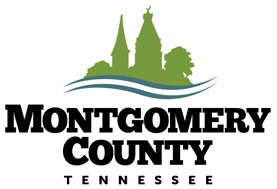 Montgomery County, TN – On Saturday, June 1st, 2019, Fort Campbell Soldiers take on City of Clarksville and Montgomery County Employees in the 10th Annual Tobacco Stick Game.
Hosted by the Clarksville Area Chamber of Commerce, the game is set to begin at 10:00am.
The annual Tobacco Stick Softball Game is held to help create goodwill, fun, and community relationship building between Fort Campbell soldiers and City of Clarksville and Montgomery County employees.
«Read the rest of this article»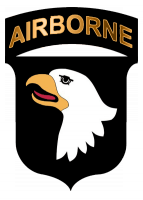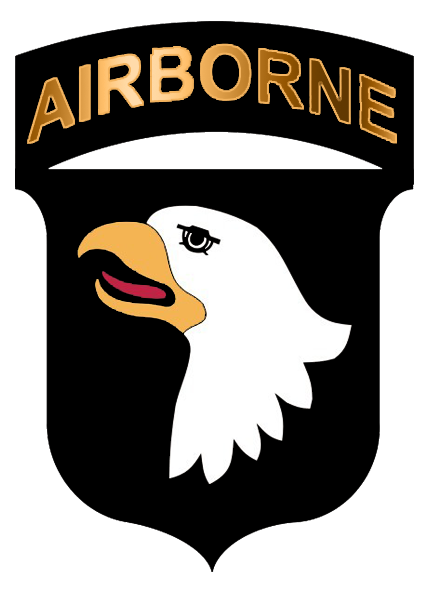 Fort Campbell, KY – As Motorcycle Safety Month comes to an end with Memorial Day weekend, the team at Fort Campbell Traffic Management and Collision Investigations, Installation Provost Marshal Office, wants to emphasize the importance of safe riding and driving practices among Soldiers, Army civilians and Family members as they enjoy the start of summer.
Motorcycle safety is just as important to automobile drivers as it is to motorcycle riders because everyone shares the same road. Adherence to proper road safety also protects Army readiness, said Lt. Nicholas Pietila, traffic supervisor.
"Our goal is to modify driver behavior, because if you have a collision where you become injured you are no longer combat-effective and that speaks to readiness of the force," Pietila said. "It is a direct impact on readiness. If you are not fit for the fight either somebody else has to pick up that slack or it does not get done."
«Read the rest of this article»
Written by Maria Yager
Blanchfield Army Community Hospital Public Affairs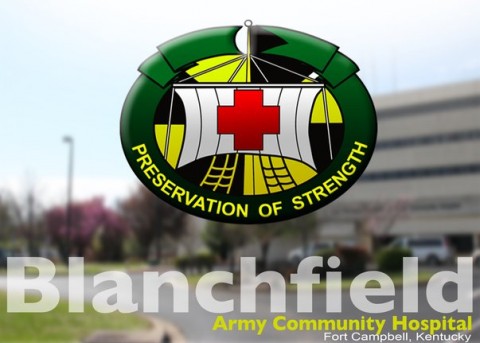 Fort Campbell, KY – Four Fort Campbell Soldiers were inducted to the Sergeant Audie Murphy Club during a ceremony at the USO on post September 7th, 2018.
Blanchfield Army Community Hospital non-commissioned officers, Sgt. 1st Class Victoria Romero and Sgt. 1st Class Gregory Rios; Fort Campbell Dental Health Activity NCO Staff Sgt. Javier Velez; and 101st Airborne Division Artillery Brigade NCO Sgt. 1st Class James Rowland, were awarded a plaque and the coveted SAMC medallion during their induction.
«Read the rest of this article»

Nashville, TN – Girl Scouts of Middle Tennessee (GSMIDTN) donated 50,592 packages of Girl Scout Cookies to Fort Campbell soldiers through its Troop Gift of Caring and HUGS program on Friday, March 23rd, 2018.
Through Troop Gift of Caring and HUGS, Girl Scouts are able to show their appreciation for men and women in uniform or support those in need by giving Girl Scout Cookies. Girls choose an organization they want to benefit and give customers the opportunity to purchase cookies as a donation.
«Read the rest of this article»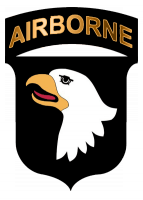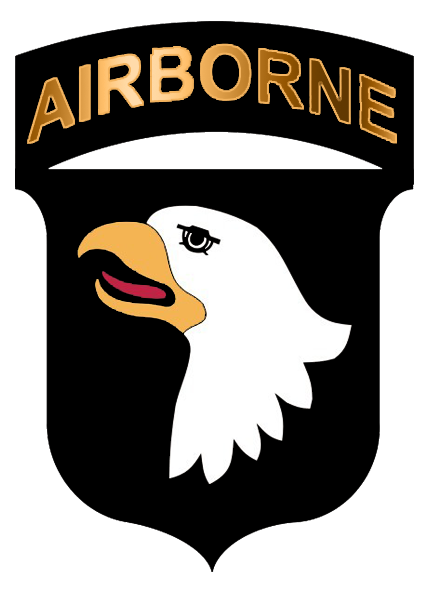 Fort Campbell, KY – Active Duty Soldiers and their families will receive a special holiday delivery from FedEx on Saturday, December 2nd, 2017. FedEx Freight will deliver more than 300 live Christmas trees to help service members and their families celebrate the holidays.
Fort Campbell Better Opportunity for Single Soldiers and the Directorate of Family and Morale, Welfare and Recreation, will host the 2017 Trees For Troops initiative. Trees will be available at the Division Parade Field parking lot on a first come first served basis from 9:30am to 1:30pm for junior enlisted and 2:00pm to 4:30pm for any Active Duty Soldiers.
«Read the rest of this article»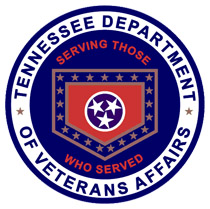 Nashville, TN – Tennessee Governor Bill Haslam and Department of Veterans Services Commissioner Many-Bears Grinder recognize the service and sacrifice of U.S. Army Sergeant Eric M. Houck, 25, of Baltimore, Maryland, Sergeant William M. Bays, 29, of Barstow, California and Sergeant Dillon C. Baldridge, 22, of Youngsville, North Carolina.
The Fort Campbell soldiers were serving with the 101st Airborne Division in Afghanistan in support of Operation Freedom Sentinel when they were killed on June 10th.

«Read the rest of this article»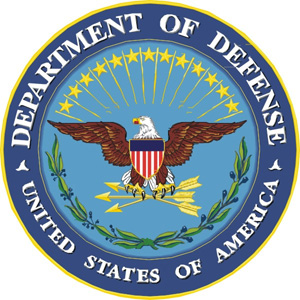 Nangarhar Province, Afghanistan – The U.S. Department of Defense reports three Fort Campbell soldiers were killed in Afghanistan while supporting Operation Freedom's Sentinel.
The Three U.S. soldiers were killed in eastern Afghanistan on Saturday, June 10th, 2017.
They died in Peka Valley, Nangarhar Province, Afghanistan, of gunshot wounds sustained in Peka Valley, Nangarhar Province, Afghanistan. The incident is under investigation.

«Read the rest of this article»
Written by Leejay Lockhart
Fort Campbell Public Affairs Office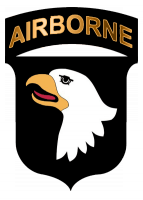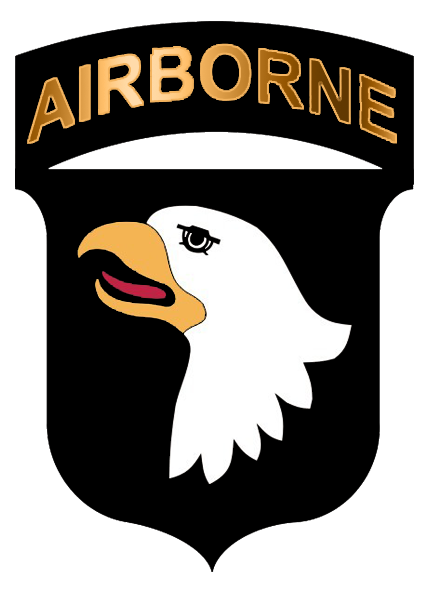 Fort Campbell, KY – Specialist Avery Harbin, a Soldier assigned to the Warrior Transition Battalion, confidently shook hands and spoke with many of the 73 civilian job recruiters at the Soldier for Life-Transition Assistance Program and Army Community Service's Employment Readiness Program International and National job fair Wednesday at Cole Park Commons.
Harbin also prepared for the job fair featuring 73 local and regional employers on March 23rd, 2017.
He will leave the Army at the end August, but he has already started preparing for his transition. Harbin said he feels confident he will be able to find employment allowing him to eventually reach his long-term goals of going to college for graphic design and business management as well as becoming an entrepreneur.
«Read the rest of this article»