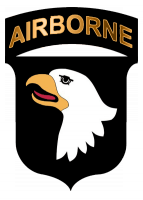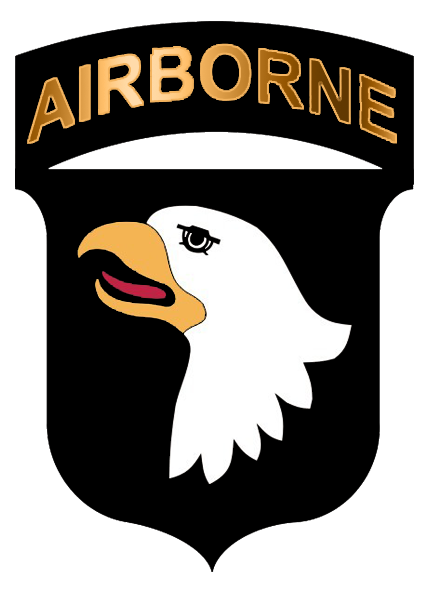 Fort Campbell, KY – Gold Star and surviving families, Soldiers, and veterans gathered to pay tribute to fallen service members during the 9th annual Boots on the Ground Display Ceremony, May 19th, 2023 at the 101st Airborne Division (Air Assault) Headquarters.
Hosted by the 101st Airborne Division and Fort Campbell Army Community Service Survivor Outreach Services, the boots represent service members who have died since September 11th, 2001, both on and off the battlefield.
The visual reflection of the enormity of loss included 7,890 boots. Approximately 700 of those boots represent Fort Campbell Soldiers.
"Sadly, we have added 31 new boots to this display since last year's ceremony – including the tragic accident on March 29th, where we lost nine Screaming Eagle Soldiers from Charlie Company, 6th Battalion of the 101st Aviation Regiment," said Maj. Gen. JP McGee, Commanding General, 101st Airborne Division (Air Assault) and Fort Campbell.
The boots are arranged chronologically by the date in which the service member passed away. The name, rank, date, and place of death of each fallen service member are listed on a tag on each boot that was carefully placed by volunteers and family members. Many constructed of tan-colored, cattlehide, others of black leather, these boots have been donated throughout the years.
"For over 80 years, the Screaming Eagles have been defending the freedoms that we all hold so dear. Freedom, as we well know, isn't free and our Division has sacrificed significantly over its 80 year history. Everyone here knows someone that paid the ultimate price in service to our nation," McGee said.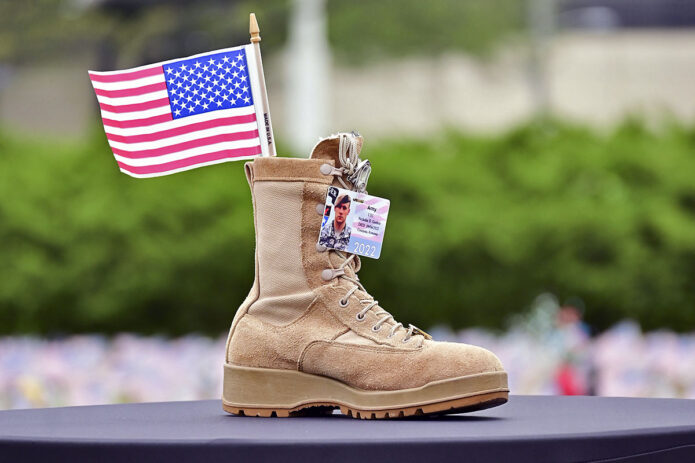 McGee recognized the presence of Judy Digiovanno, mother of Sgt. Blake Evans who died in Iraq on May 25th, 2008 while serving under his command. A native of Rockford, IL, Evans was an infantryman assigned to the 2nd Battalion, 327th Infantry Regiment, 1st Brigade Combat Team, 101st Airborne Division.
"This years' ceremony is the first time I've been able to witness this event. It's very emotional. The support that [Gold Star Families] receive is just amazing," Digiovanno said. "Honoring and remembering our Soldiers, I think that's all they wanted – to be remembered."
Digiovanna said Evans had hoped to further his education and make the military his career. At 24-years-old, Evans left behind his wife, Shannon and two daughters.
"They were 7 and almost 2-years-old when he died. The oldest is now married and the youngest is starting her senior year of high school … I was fortunate enough to watch his kids grow up," Digiovanna stated.
Digiovanna, and thousands of others who have lost a service member, continue to ensure their loved ones' legacy continues.
"Each of these great Americans, these heroes, being honored today died in the defense of our freedoms, alongside teammates they loved and respected in the service of something bigger than themselves," McGee continued. "Each of them was loved by their families and each had aspirations for the future. These boots represent outstanding Americans who felt drawn to serve and who voluntarily took up the mission of defending their country."
Each year, the display draws thousands who wish to pay their respects during the 10-day period the boots are displayed.
Nine years ago, the first boot display at Fort Campbell was established in memory of Pfc. Timothy Vimoto, who was killed on June 5th, 2007 in the Korengal Valley of Afghanistan. Vimoto's boot is just one of nearly eight thousand boots on the lawn of the 101st Airborne Headquarters.
"As was the case in 2014, when we began this ceremony – this display continues to be a labor of love and we appreciate the tireless effort of our surviving Families and volunteers that contribute their time and energy to make this memorial possible," McGee said.
Before the playing of Taps, McGee and 101st Airborne Division Command Sgt. Maj. Charles Walker, placed one final boot for display. Lt. Col. Nicholas Goshen, assigned to 101st Abn. Div., was killed last September in Romania while deployed with the Division headquarters. Goshen was survived by his wife, Megan, who was attending the ceremony.

"For those of us who remain – we have a duty to live in a way that not only honors their memory, but is worthy of their immense sacrifice and that of their families. So while we honor their service, we also acknowledge the debt we owe them and their families. Each of us can draw on their example as inspiration to live better tomorrow." McGee concluded.

The 101st Airborne Division and Fort Campbell are hosting "Week of the Eagles" May 19th-25th. The boot display, a Week of the Eagles kick-off event, is available for viewing until May 29th.

For more information and schedule of events visit https://home.army.mil/campbell/index.php/week-of-the-eagles