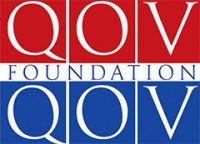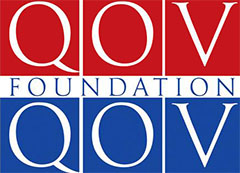 Clarksville, TN – In bring awareness to the service members and veterans that take their lives everyday, Quilts of Valor, Quilting in Clarksville held a Sew for 22 event on September 22nd, 2017 at Absolutely Fun Sewing.
The United States Department of Veterans Affairs released a study which showed that roughly 22 veterans were dying by suicide per day, or one every 65 minutes.
"We do not want to continue to see this. One life is too many." stated Roberta Samuels, Quilts of Valor. "So we organized this day with the idea from Cinde Jones with Absolutely Fun Sewing. She offered to allow us to sew in the store."
The Sew for 22 event started at 12:22am with five sewers and ended at 10:22pm.
Sewers came and went during the event. At one time, there were over 30 sewers working on quilts in the store. They sewed for 22 hours.
One special sewing machine was in constant use during the event. Every hour on the hour they switched out on that machine to constantly sew in honor of the veterans.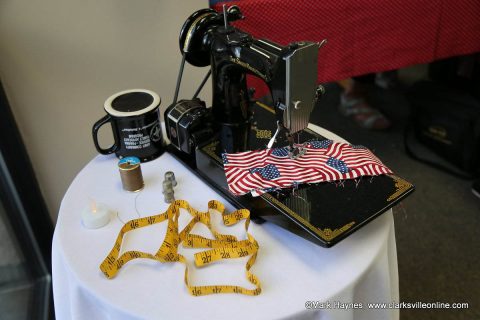 There were door prizes for manicures, restaurant gift cards, etc. There was also a silent auction that went on until 7:00pm. Some of the items were up for auction were car care products, microblade eyebrow session, four tickets to the Nashville Zoo, items from the Blackhorse Pub, Old Distillery and others.
Most functions where the military is recognized have a table set aside for the fallen soldier.
"Today, we have a fallen service member table for sewing. We have an overturned coffee cup because sewers are notorious for liking coffee. We have some thimbles and a measuring tape for the miles that they went and the people that they left behind are the thimbles and a candle that will forever burn in our hearts," Samuels stated.
At 2:22pm, a ceremony was held to award 22 quilts to 22 veterans. It was an emotional service. The guest speaker was Steve Zuercher, retired U.S. Army.
"I went on their website and learned about their work. Their work is really wide spread," Zuercher said. "It's a really wonderful act of comfort and compassion that they do for veterans."
Whether you choose medical care, mental health care, AA, NA, CR or one of many other options for help, the key is to forget your pride, overcome fear, and get help man.

To me, the Quilts of Valor represent all of these programs plus God's unconditional love. They wrap around us and gives us warmth. Inside we can get rest and start on the road to healing. The quilts protect us from things that can harm us, giving us comfort from the cold, the trials and troubles of life.

And we are going to have trouble. Jesus said, "In this world, you will have trouble. But take heart! I have overcome the world."

We all have struggles, no one is exempt from this. I encourage you to talk with friends and family, talk about your struggles, and ask for help. Because Jesus sacrificed for us, there is hope no matter what. He makes a way for us.

Steve Zuercher
"We just wanted to make sure that the veterans that were awarded the Quilts of Valor knew that we like to start the healing process with the quilt, but the process and the support that we provide the day that we award the quilt never ends. That we are always there to reach out and help these veterans," stated Dawn Wilcox, Quilts of Valor Foundation, Quilting in Clarskville, Group leader.
"I thought it was just a marvelous, wonderful thing. My friend Ann Antomattei nominated me for this. She told me about it last week and I have just been so excited," stated Ruby Bernice Herndon.
"I just think that this is just such a wonderful item to have and a wonderful thing for these ladies to do all of these many years and to just honor veterans and to do as well we can with what we have to deal with," Herndon said. "I just think it's wonderful, great."
"Our store teamed up with Quilting in Clarksville Quilts of Valor organization to bring awareness to the fact that 22 veterans a day commits suicide. September is suicide awareness month. The 22, the 22nd of September, that's why were having it today," stated Absolutely Fun Sewing manager Cinde Jones.
"The quilts we make today are now going to our next effort to award them to the Tennessee Veterans Home on Veterans Day in Clarksville. Our goal is to be able to cover 20 veterans on Veterans Day in November," said Wilcox. "We were able to cover 15 last year."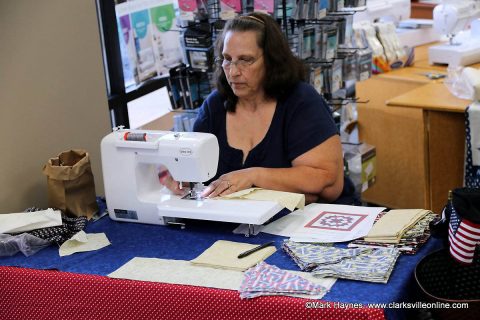 So far this year they have given out over 100 quilts. Last year they awarded 178.
Absolutely Fun Sewing is located at 2068 C Wilma Rudolph Boulevard in Clarksville, TN.
For more information on Quilting in Clarksville, visit their facebook page.
You can visit Absolutely Fun Sewing's facebook page to learn more about the business.
About Quilting in Clarksville
Quilts of Valor
The mission of the Quilts of Valor Foundation is to cover service members and veterans touched by war with comforting and healing Quilts of Valor. QOVF is a non-profit, volunteer run organization. All members of the QOVF staff and board are volunteers.
Quilting in Clarksville is the Clarksville Quilts of Valor "Chapter". Together, we make Quilts of Valor and present them to service members and veterans in the Clarksville, Tennessee area.
Each quilt is pieced, quilted, and bound with love and admiration. The quilts are lifetime awards, have labels branding them a Quilt of Valor, a certificate of authenticity, and are registered to each recipient with the QOVF.
Though we may never know what each recipient has experienced, we hope these quilts will offer comfort and healing.
Photo Gallery