Clarksville, TN – When Clarksville Police Officers ended the standoff on Commerce Street and entered the residence they found a .380 caliber Semi-automatic pistol, a .12 gauge shotgun, and the AK (Kalashnikov) variant rifle.
There were 267 rounds of 7.62x39mm rifle ammunition, 117 rounds of 9mm ammunition, and 14 rounds of .12 gauge shotgun ammunition.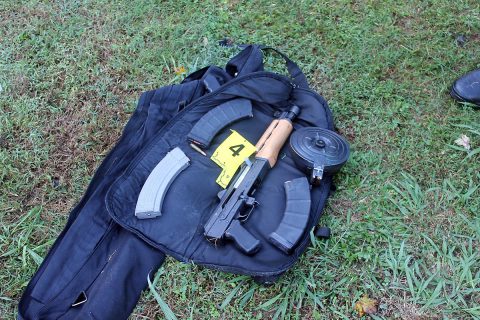 Also found were three thirty-round rifle magazines and one high-capacity drum magazine.
Darren Vance was charged of reckless endangerment.
Vance is at Vanderbilt University Medical Center where he was treated for a self-inflicted gunshot wound in his abdomen. He is listed in stable condition.
There is no more information available at this time.