Tennessee Division of Consumer Affairs Warns of Porch Pirates, Urges Caution with Public Wi-Fi

Nashville, TN – Technology-themed gifts are popular among holiday shoppers but, unfortunately, technology and modern conveniences can give scammers and thieves new windows into ruining the holidays.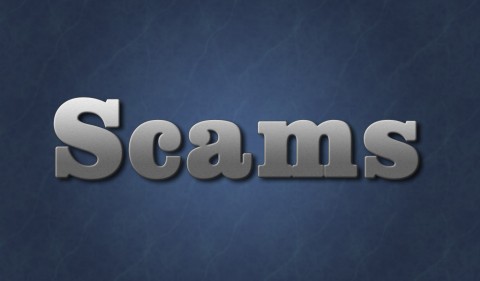 The Tennessee Department of Commerce and Insurance's (TDCI) Division of Consumer Affairs reminds consumers that caution should be taken to keep tech devices from falling into the hands of a con artist.
Consumers ordering tech-based gifts online are advised to be especially wary of "porch pirates." These thieves steal packages right off a porch or doorstep, often following courier trucks in order to swipe deliveries minutes after they are delivered.
TDCI offers the following tips to help Tennesseans protect their tech-based purchases from porch piracy:
Fend off Porch Pirates
Track shipments online or use the delivery service's app.
Request a signature for delivery or schedule a specific delivery time.
Request deliveries be accompanied by a ringing of a doorbell or a knock on a door to alert a customer to the arrival of a package.
Arrange to ship the package to a family member, friend, or neighbor who is home during the day or to a place of business.
Ask the delivery service to hold the package for pick-up at their facility.
Ensure your home is well lit. Consider motion lights and/or spotlights near delivery drop-off areas.
TDCI warns consumers that porch pirates aren't the only threat to your holiday tech purchases. Once a tech-based device is in use, scammers will use a variety of tactics to try to steal the personal information the device contains and/or transmits.
The Department shares the following additional guidelines to help Tennesseans protect their personal and financial information when using tech devices:
Use Caution with Public Wi-Fi
Be wary of public Wi-Fi networks. Criminals often watch free networks in order to gain access to account passwords, emails, banking credentials, and other personal information.
Don't access your email, online bank or credit card accounts using public Wi-Fi.
Watch out for fake Wi-Fi at coffee shops, hotels or other free hot spots – network names that are close, but not exactly right. Employees can give you the correct connection name and IP address.
Don't let your mobile device automatically connect to nearby Wi-Fi; manually select the network you want.
Don't surf using an unknown public network if the website requires sensitive information – like online shopping.
Beware Phishing Scams
Know how to spot phishing. Phishing is a technique used by identity thieves to get your sensitive information by pretending to be a site you trust. Phishing schemes are successful because you believe you're just signing into your bank or credit card account, when it's really a ploy to get your important information. When logging into these accounts, make sure that you are not being asked for any information that you usually wouldn't be required to provide to log in.
If you get an email from PayPal, eBay, Amazon or your bank regarding a purchase you didn't make, don't click the link. Instead, go to the company's site directly and log in to check for any unusual activity. Scammers often send fake invoices in an attempt to glean personal information.
Don't reuse passwords. By keeping different passwords for different accounts, someone will not be able to access your checking, brokerage and email accounts if they discover one of your passwords.
For more scam-fighting resources, visit the TDCI Division of Consumer Affairs website. You can also check what scams are being reported in your area, the state, and across the country by accessing the Better Business Bureau's Scam Tracker.
About the Tennessee Department of Commerce & Insurance
TDCI protects the interests of consumers while providing fair, efficient oversight and a level field of competition for a broad array of industries and professionals doing business in Tennessee. Our divisions include the State Fire Marshal's Office, Insurance, Securities, Consumer Affairs, Tennessee Law Enforcement Training Academy, Regulatory Boards, Tennessee Emergency Communications Board, Tennessee Corrections Institute, and TennCare Oversight.