APSU Sports Information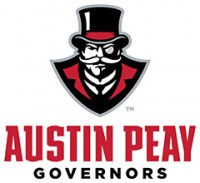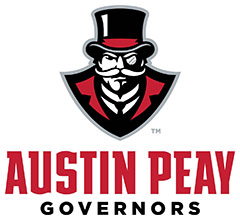 Clarksville, TN – Promoting and ensuring student-athlete wellness is a priority for Austin Peay State University, and in January, two student-athletes got the unique opportunity to participate in the APPLE Training Institute, which promotes wellness and substance abuse prevention for all student-athletes.
Sophomore tight end Trey Pruitt, of the football team, and sophomore setter MiMi Arrington, of the volleyball team, along with Athletic Trainer Lindsey Gamble and Academic Coordinator Ryan Combs traveled to Charlottesville, Virginia to participate in the 2018 APPLE Training Institute.
They joined 440 student-athletes and administrators from 76 schools across the three divisions of NCAA athletics for an interactive, three-day seminar where student athletes were given opportunity to take the knowledge they gained at the training institute and put it into action at their respective universities.
The APPLE Training Institute partners with the NCAA to educate student-athletes and administrators on the impact that drugs and alcohol can have on athletic and academic performance. The conference encourages student-athletes to take an invested interest in how their institution approaches these sensitive topics and advocates for student-athlete involvement through the APPLE model.
"The APPLE model is an incredibly practical way to engage APSU student-athletes in conversations regarding alcohol and substance misuse," said Combs, "Student-athlete well-being is at the forefront of what we strive to do as a department, and the APPLE model is a great way to empower student-athletes to take these issues seriously."
The APPLE model touches a number of areas across collegiate athletics, and student-athletes that participate in the training sessions are required to create an action plan based on a specific area of the APPLE model. As for Trey and MiMi, they saw an opportunity to take their knowledge and build on existing outlets at Austin Peay.
"We had to come up with an action plan to bring back to the school," said Arrington. "And the peer mentor program played a large role in that. Our goal was to build off the mentor program, and the focus became how can we improve upon it and continue to build relationships and make it more beneficial for all the students involved."
The peer mentor program offered an opportunity to reach out to young student athletes, based on the education piece of the APPLE model, without overwhelming participants with meaningless numbers. Both Trey and MiMi were surprised by the information presented at the speaker sessions, and knew they were in a position to educate their fellow student-athletes on the impact of substance abuse.
"The main thing I brought back with me was all the facts that I didn't know about how alcohol can affect your performance," said Pruitt. "Not just the next day, but a week down the road, it is still in your system and it still has an effect on your athletic performance."
"A part of our plan is series of [PEAY]SA posters," Arrington added. "These posters would inform student-athletes about how drugs and alcohol impact your athletic performance. The point is not to get everyone to stop drinking, but to make sure they know the facts about what impact it can have on your body."
Trey and MiMi are taking the lead promoting health and wellness across Governors athletics, and they are just two student-athletes who demonstrate Austin Peay's relentless pursuit of excellence on and off the playing surface.