Topic: Charlottesville VA

Clarksville, TN – On Wednesday, January 6th, 2021, as both houses of the U.S. Congress, met to count the electoral votes, angry rioters assaulted the U.S. Capitol.
The event, which left four people dead and a nation was shaken, only briefly delayed the counting of votes.
«Read the rest of this article»
NASA Ames Research Center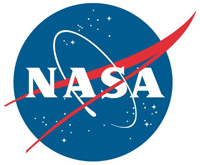 Moffett Field, CA – The sun, like all stars, was born in a giant cold cloud of molecular gas and dust. It may have had dozens or even hundreds of stellar siblings – a star cluster – but these early companions are now scattered throughout our Milky Way galaxy.
Although the remnants of this particular creation event have long since dispersed, the process of star birth continues today within our galaxy and beyond. Star clusters are conceived in the hearts of optically dark clouds where the early phases of formation have historically been hidden from view.
«Read the rest of this article»
APSU Sports Information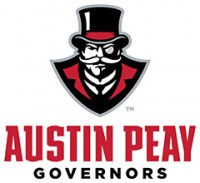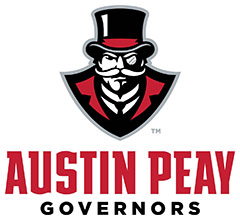 Clarksville, TN – Promoting and ensuring student-athlete wellness is a priority for Austin Peay State University, and in January, two student-athletes got the unique opportunity to participate in the APPLE Training Institute, which promotes wellness and substance abuse prevention for all student-athletes.
Sophomore tight end Trey Pruitt, of the football team, and sophomore setter MiMi Arrington, of the volleyball team, along with Athletic Trainer Lindsey Gamble and Academic Coordinator Ryan Combs traveled to Charlottesville, Virginia to participate in the 2018 APPLE Training Institute.
«Read the rest of this article»
APSU Sports Information

Charlottesville, VA – Austin Peay State University Men's Basketball senior Tre' Ivory and freshman Dayton Gumm supplied a steadying presence in the backcourt, but it was not enough for the Govs to overcome Virginia, Monday, in the second game of the NIT Tip-Off Classic.
«Read the rest of this article»
APSU Sports Information

Clarksville, TN – The second game of an intense season-opening road trip for Austin Peay State University men's basketball commences 6:00pm (CT), Monday, November 13th, 2017 as the Govs square off against Virginia at John Paul Jones Arena in Charlottesville, Virginia, continuing the season-opening NIT Tip-Off Challenge.
«Read the rest of this article»
250 Mayors sign 'Compact' to promote tolerance, inclusion
Clarksville, TN – Clarksville Mayor Kim McMillan has joined with more than 250 mayors from the U.S. Conference of Mayors and the Anti-Defamation League on Friday to launch an initiative to fight discrimination and injustice and promote tolerance and inclusion.
The Mayors Compact to Combat Hate, Extremism and Bigotry calls for mayors to "use the bully pulpit to speak out against racism, extremism, xenophobia, white supremacy and all forms of bigotry."
«Read the rest of this article»
APSU Sports Information

Brooklyn, NY – Austin Peay State University men's basketball team will participate in the NIT Season Tip-Off, November 10th-19th, 2017, hosting two games and traveling for two contests as part of the 32nd iteration of the event.
The Governors will travel to Vanderbilt, November 10th, to open the event against a Commodore squad that advanced to the NCAA Tournament for the second straight season. It will be the Govs third meeting with the Commodores since 2013.
«Read the rest of this article»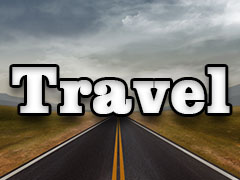 Nashville, TN – As the writers of this article we spent the majority of our lives in New Jersey before relocating to Tennessee in late 2015. Being lifelong residents of the Garden State it was almost mandatory compulsory behavior to be a fan of its famous favorite son, Bruce Springsteen – and we were.
But, our fascination with the man centered mainly around his interest in helping with the revitalization and restoration of the shore town that put him on the map in the first place – Asbury Park.
«Read the rest of this article»
American Heart Association Rapid Access Journal Report
Dallas, TX – The severity of key risk factors for heart disease, diabetes and stroke appears to increase more rapidly in the years leading up to menopause, rather than after, according to new research in Journal of the American Heart Association, the Open Access Journal of the American Heart Association/American Stroke Association.
The study also found that this pattern of rapidly increasing risk factors before menopause appears to be more pronounced among African-American women.
«Read the rest of this article»
NASA Headquarters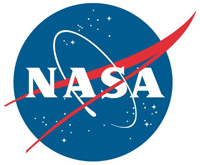 Washington, D.C. – The latest images from NASA's New Horizons spacecraft have scientists stunned – not only for their breathtaking views of Pluto's majestic icy mountains, streams of frozen nitrogen and haunting low-lying hazes, but also for their strangely familiar, arctic look.
This new view of Pluto's crescent — taken by New Horizons' wide-angle Ralph/Multispectral Visual Imaging Camera (MVIC) on July 14th and downlinked to Earth on September 13th — offers an oblique look across Plutonian landscapes with dramatic backlighting from the sun.
«Read the rest of this article»